The new TILA-RESPA Integrated Closing Disclosure forms go live on Oct. 3 and will be a game changer for your business. However, do you know how the CFPB came up with TRID? We've got an early timeline of the process testing used to develop the new forms.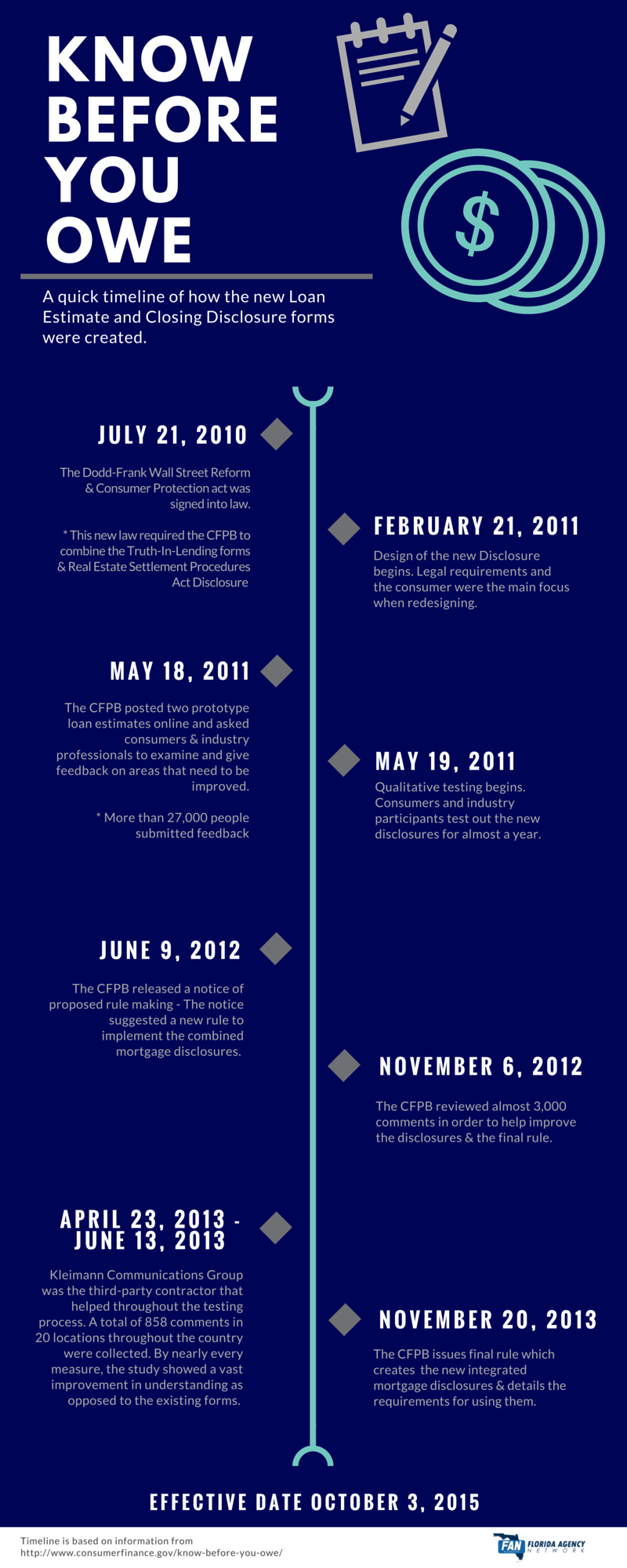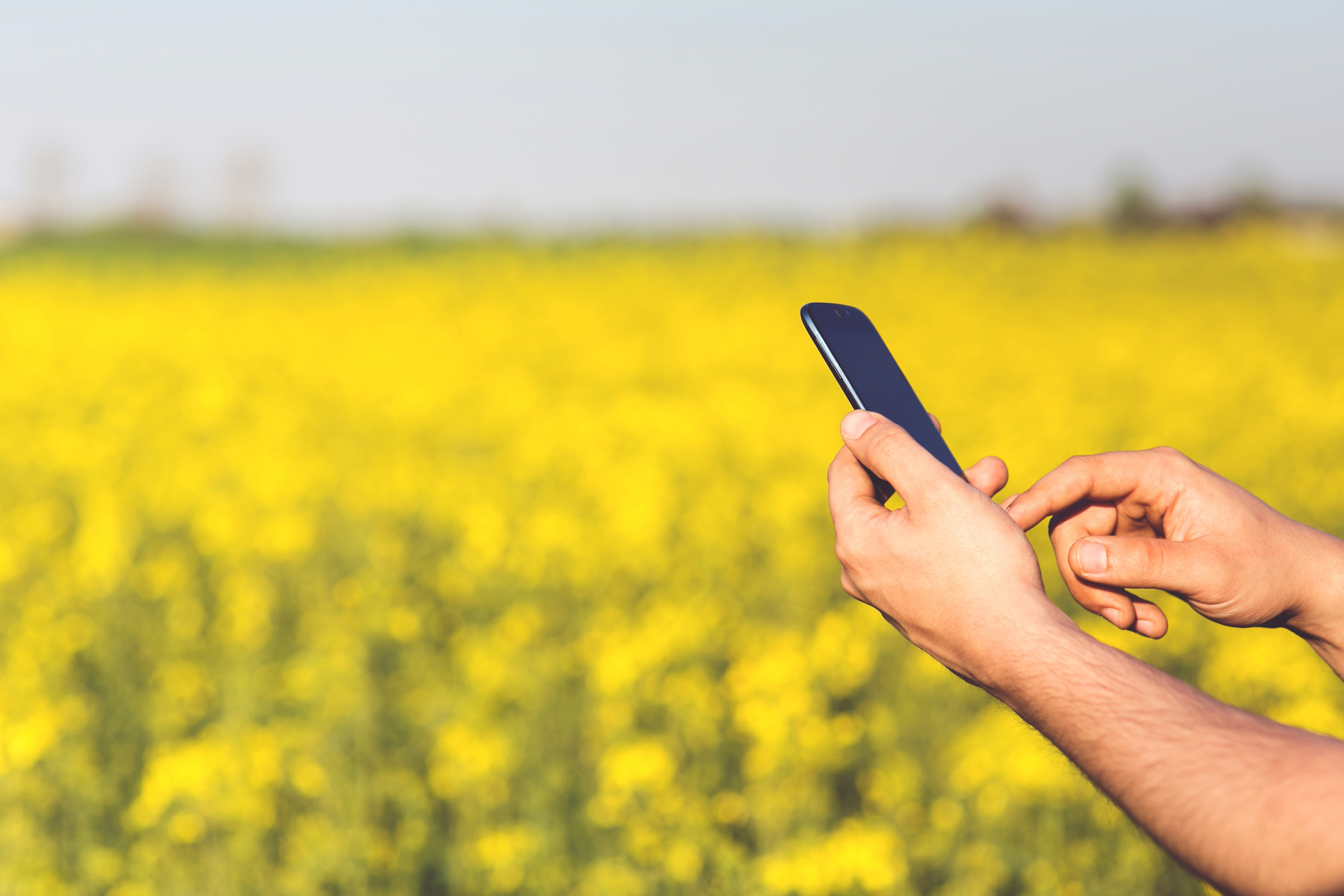 Recently, the real estate industry has seen a surge in email scams, cyber crime and hackers targeting real estate transactions in an attempt to defraud real estate brokers, lenders, title agencies and more. With each transaction containing sensitive, or nonpublic private information (NPPI), hackers are using technology and techniques to hack into emails and redirect the communication and funds elsewhere.
According to Chris Gianni of Premier Data Services, a network partner with The Florida Agency Network, there are some simple steps you can take to ensure you and your clients don't become victims.
One of the easiest ways to avoid a hacker from taking funds is to simply pay attention. Checking and verifying email sources can take a few minutes, but it could save you and your client from getting into a messy situation.
Gianni says hackers will inject a new reply email address with a domain so similar to the original email, you might not even notice. For example, one of our embodying title agencies encountered a hacker who attempted to duplicate the original email domain, "____@XYZTITLE.com", by using "____@XYZZTITLE.com", with the signature line copied from the actual settlement agent's information.  That hacker then attempted to send alternate wiring instructions to the buyer in order to redirect the funds to a fraudulent bank account. However, thanks to some quick thinking and a few minutes verifying the email source and information, the hacker was unsuccessful.
Also, Gianni advises keeping your work email separate from your personal email.
"If you're working in a personal email, let's say, one that you use to sign up for newsletters, online accounts or to download content, a hacker could easily get in and find out you're a real estate agent. From there, he or she will most likely begin monitoring your emails, plan out a way to get a hold of sensitive information and get whatever they want. "
Securing your passwords in another security option Gianni suggest. Using at least 8 letters, including symbols, alternating between upper-case and lower-case letters, and changing passwords regularly is an effective way to secure you and your client's privacy.
The most effective way to avoid being a victim of a cyber crime is to use a secure network or do business with companies that do the same. Embodying agencies within the Florida Agency Network stay up-to-date on compliance codes and policies. Through FAN's network partner, Premier Data Services, each agency is SOC 1 & SOC 2 compliant and verified by third-party organization, 360Advanced. FAN and its agencies gladly take on the responsibility of not only insuring the title of your home but also safeguarding your NPPI.
Have questions? Get answers, and get social with us. Follow us on Facebook and stay up-to-date with valuable resources and information.
Page 4 of your Closing Disclosure is important. It is NOT just standardized form information that is identical for every loan.
Review these terms:
Assumption: can this loan be transferred to another person if you sell or transfer the property?
Demand: can the lender require early repayment of the loan?
Late Payments: what penalty, after what period, applies?
Negative Amortization: does this loan schedule or allow payments that do NOT fully cover the interest due, resulting in increased loan principal?
Partial Payments: what is THIS lender's policy?
You should also review Escrow Account details to understand whether you will pay additional property costs via regular Escrow Account payments or handle them yourself directly.
Page 3 of your Closing Disclosure will compare cash requirements from your Loan Estimate to your actual final charges. If "Did this change?" is "YES" notes for changed sections should be provided.
The bottom line final "Cash to Close" is the money you will need in-hand in three business days.
If your transaction has a Seller the summary table will show a line by line comparison of Borrower to Seller transaction details.
If there is no Seller you may see a Payoffs and Payments table instead.
Review the summary tables to understand the transaction and your financial commitments at loan consummation.
Page 2 of your Closing Disclosure details specific closing costs.
Section A includes: Origination charges collected by the lender Origination fees paid to brokers, loan officers or other parties and Discount Points - prepaid interest. These figures should match your original Loan Estimate.
Section B covers services for which you could NOT shop. The total of these should be within 10% of the total from your Loan Estimate.
Section C covers services you could shop. If you chose providers from the lender's written list, costs should be within 10% of Loan Estimate. The set of services you can shop may vary on different loans.
The Recording Fees in Section E should be within 10%; other costs in E, plus F, G and H, may vary from your Loan Estimate without tolerance limits.
This page will also break out the costs YOU will pay, before or at closing; the costs the Seller will pay, any costs paid by others and any credits from your Lender.
The first page of your Closing Disclosure documents:
The Loan Amount - the total you will actually borrow
The Interest Rate - which does NOT include the fees factored into the APR on Page 5
If this loan has a penalty for pre-payment or includes a balloon payment Page 1 will summarize the terms.
Projected Payments will show the chief cost components - Principal & Interest, Mortgage Insurance and estimates of your Escrow Payments over the life of the loan. You may see different columns for different periods if changes in terms such as mortgage insurance change payment totals.
Closing Costs summarizes your loan closing expenses, and Cash To Close adds the additional amounts due to give you the cash balance you will need in 3 business days.
Click here to get more information on page 2 of the Closing Disclosure.
The Closing Disclosure documents the actual terms of your loan transaction. You should receive it no later than 3 business days before consummation. It must be in writing - paper or digital.
If the loan terms or costs change prior to consummation, your lender must provide a corrected disclosure AND an additional 3-business-day waiting period until loan consummation.
Waiving the 3-day waiting period is only permitted in certain circumstances, and only when the waiting period would cause a bona fide personal financial emergency.
Page 3 of your Loan Estimate includes measures to help you compare loans.
"In X Years" shows the total amount you will have paid in that time, and the dollar amount applied to your loan principal. The ratio between total paid and principal reduced may change over time.
The APR shows interest PLUS fees as an annual ratio - APR is the actual percentage this loan costs per year.
The TIP figure relates the interest you will pay over the life of the loan to the loan amount. For example - a TIP value of 25% on a $100,000 loan means you will pay $125,000 - $100K principal plus $25K interest - over the life of the loan.
Page 2 of the Loan Estimate provides the current ESTIMATED cash to close. Some costs will stay the same between estimate and closing. Some will change.
A - Origination Charges - should match.
B - Can't Shop - 10% Tolerance
C - Can Shop - no tolerance limit, BUT IF you select a provider from your lender's list their actual cost should be no more than 10% greater than the estimate.
E - Recording Fees are also subject to 10% tolerance
F - Prepaids, G - Initial Escrow and H - Other, such as Owner's Title may vary from the Loan Estimate without tolerance limits.
These estimates of closing costs plus loan details, Down Payment, Deposits Credits and Adjustments are used to calculate your estimated cash requirements when the loan finally closes. Consider the possible changes and tolerances when evaluating a loan decision.