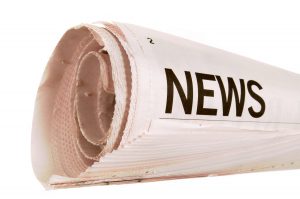 Recently, we made an announcement about  partnering with Cottrell Title & Escrow. This news is starting to trickle out to the masses, and we're excited about it! Our official announcement was featured in a recent The Title Report.
We are thrilled to see others taking interest in what we feel is a great move for the State of Florida.
To read the official announcement, click HERE.
Have you considered moving to Florida for a career in title insurance?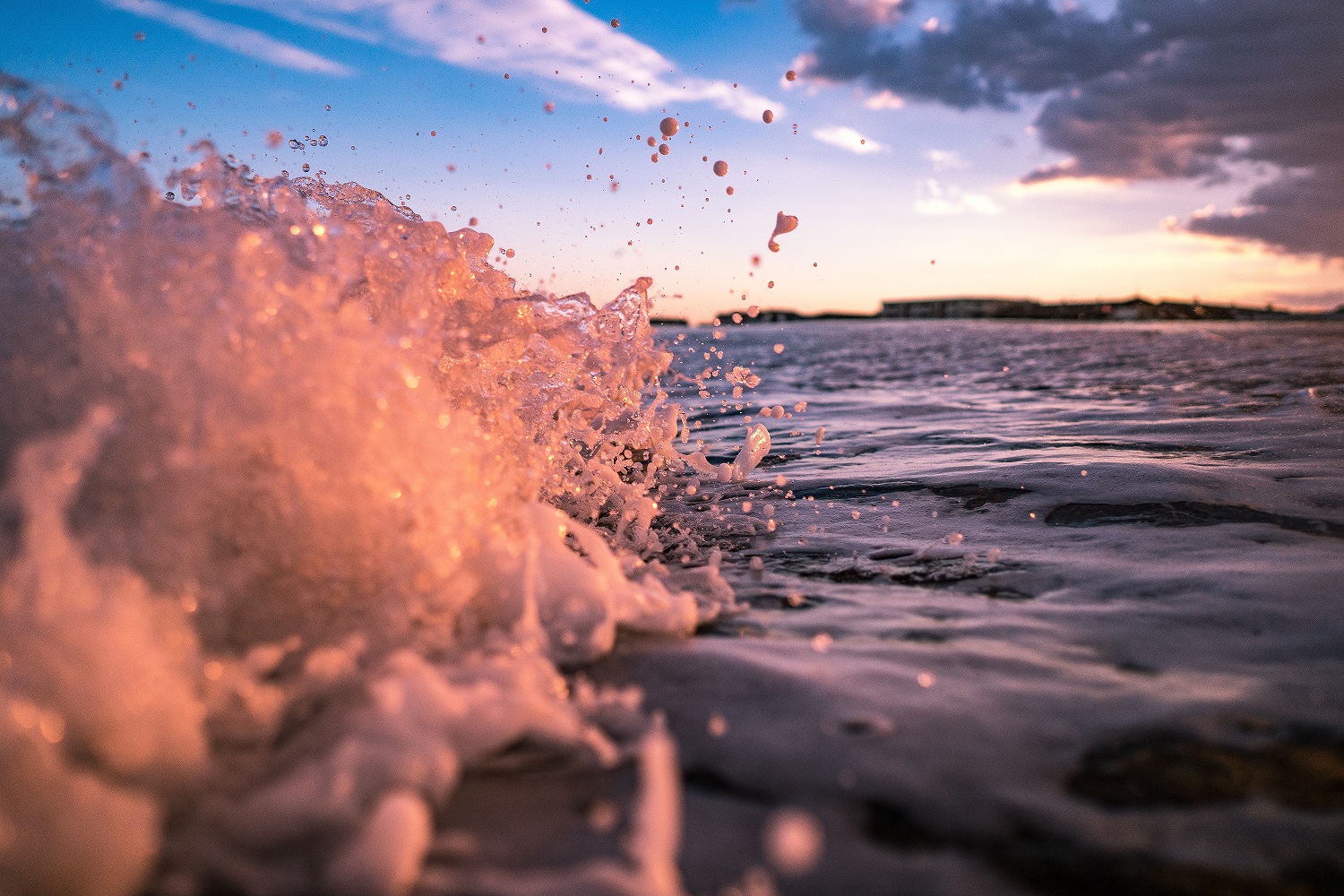 We seem to have an influx of people moving into the state of Florida. The latest census shows upwards of 900 people a day move to Florida.  A lot of that has to do with our sunshine, our tax structure (no state income taxes), and our booming economy!
In several areas of the state, there are housing shortages, and with shortages comes opportunity, job growth, construction, a lot of real estate transactions, and more opportunities for a career in the title insurance arena. Think about it. Every piece of land sold needs a title company. Every mortgage given requires title insurance. Every new condo built, apartment complex constructed, or orange grove converted into a subdivision, a title insurance company is often times at the heart of the process.
We've put together this TOP 10 reasons why it's worth moving to the Tampa Bay Area and starting your career with the FLORIDA AGENCY NETWORK:
1. Beaches
Lots of beaches. You know what a day at the beach has in common with a snowstorm in Minnesota? ABSOLUTELY NOTHING .
2.  The Tampa Bay Lightning
Yes, we  have hockey in Florida. Perhaps you've heard about this guy Jeff Vinik? He owns the Lightning, and has pledged nearly $3 Billion dollars in infrastructure, improvements, new development, and more into  Downtown Tampa and Channelside areas.
3. Did you hear Mosaic is moving its headquarters here?
Mosaic, a Fortune 500 company is moving its headquarters from Minnesota (sorry guys) to Tampa Bay. All those execs need housing and title work. Just sayin'.
4. Florida Winters
Also known as "Those 2 days in January the temperature gets into the 50's." Brrrr….bundle up!
5. Cryptocurrency and Blockchain
Currently, we are involved in numerous conversations nationwide on providing solutions in this space. And yes, we can transact on a home using Bitcoin.
6. Technology
We consider ourselves to be an IT/Software/Technology company cleverly disguised as one of Florida's Largest Title agencies. Google FLORIDA AGENCY NETWORK to see our numerous releases and media coverage, like this one or this one.
7. Disney World
Need I say more? Seriously, anywhere in the state is a only few hours from The Happiest Place on Earth. Orlando offers so much to do you'll never get enough. More parks, more rides, more attractions, and more FOOD!
8. Ybor City
This area is a MUST SEE! Loaded with food, history, culture, cigars, and possibly, the TAMPA BAY RAYS! Ybor offers a little something for everyone.
9. Bern's Steakhouse
A signature staple in the Tampa Bay area, Bern's Steakhouse has been rated the #1 steakhouse in Florida. Take a step back in time with it's amazing atmosphere and private dessert room. Bern's has the largest private wine collection in the world with over 600,000 bottles.
10. The FLORIDA AGENCY NETWORK
Our organization is an awesome place to work and call home! We have some of the absolute best people in the business here. Large company perks with small company culture. We are statewide, have some amazing systems and solutions, phenomenal leadership of people who truly care about you and our clients.
So if you are looking to be a title closer in Gainesville, a title processor in Naples, a licensed title agent in Destin, or an IT professional or programmer in Tampa, the Florida Agency Network may have the position for you.
Thanks to our growth, we are always looking for experienced closing agents, processors, and title curative positions. However, we also look for examiners, lien search processors, accounting personnel, and several other career paths not often found in a traditional title agency or law firm.
So….ready to move?
Click HERE for more information on the positions we have available, or send your resume to careers@FLagency.net.
As with most things in life, everything starts with a vision.
"In the world of real estate settlement services, it's a vision to buy, refinance, and sell a house on a tablet device. No pens. No paper. No rubber-stamped notary seal. No 100's of pieces of paper to be purchased, printed, signed, shipped and scanned. Oh, and shredded, who can forget shredding? Don't get me started," says Aaron M. Davis, CEO of Florida Agency Network (FAN).
For the world of real estate closings, the vision has been for years to transform an industry's archaic processes through innovation and new technology. Aaron has made FAN's purpose to innovate and blaze the path for homeownership to become more seamless, paperless, and less cumbersome for the consumer. His passion for revolutionizing the title insurance industry started decades ago, sitting in his mother's title agency in Plant City, Florida.
"I remember the days of hand balancing HUD statements. Policies in triplicate form. Our first fax machine, our first desktop computers, Novell servers, dial-up modems, and paper. Lots and lots of paper. 200 pieces of paper per file, 30 files per storage box, and lugging boxes of files in and out of storage."
Settlement has come light years from those days, however one piece has been missing. Remote Online Notarization, or RON for short. The ability to interface remotely via safe, online portal, digitally signing documents, and affixation of the electronic notary seal, all on a tablet device.
Pat Kinsel started Notarize because he had one too many bad notary experiences. In his case, the last straw was a notary agent who forgot to sign his document just before he went on vacation. He didn't learn of the error until he was gone.  Pat knew "there has to be a better way!"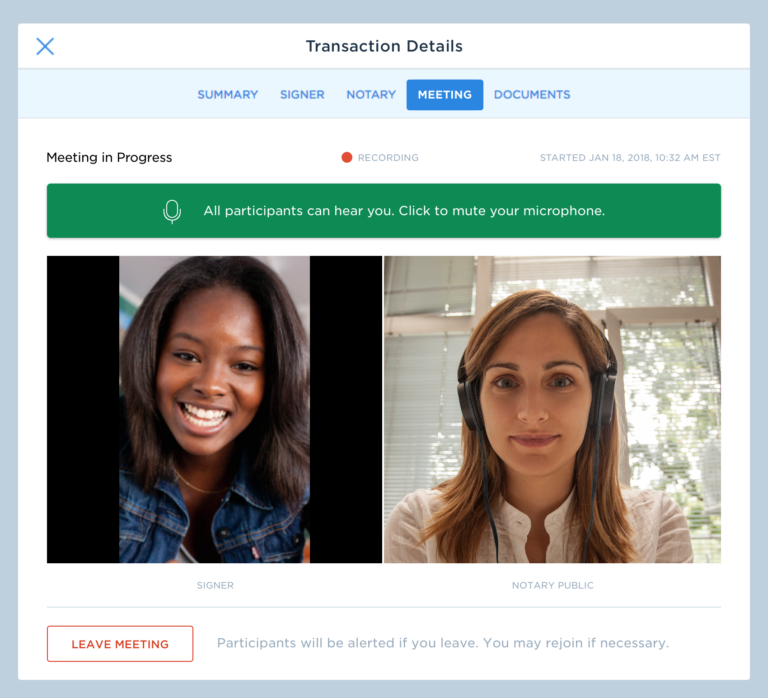 Developing that better way required a sharp focus on innovating both in the areas of technology and public policy. In researching the process, Pat discovered the Commonwealth of Virginia had passed a law in 2011 to become the first state to allow remote electronic notarization, and all 50 states must recognize Virginia's ability to transact business in this new way. Building upon these policies, and with cooperation from the Commonwealth of Virginia, Pat and his team have spent the past years developing an amazing product to fundamentally transform the notary process for consumers, businesses, and agents. Technology and policy have converged, and Notarize is bringing notary into the 21st Century.
When Aaron met the team at Notarize in mid-2017 and demoed their product, he knew he had just witnessed the missing piece to the puzzle, and the future of real estate settlement: Paperless, convenient, efficient, and best of all, secure.
Fast forward to today, thanks to a partnership and friendship with Pat Kinsel and Adam Pase of Notarize, FAN could collaborate with a company whose vision and innovative pursuit in the online closing space is revolutionizing the real estate closing process. One final element in the equation came down to the backing from Westcor Land Title Insurance. With Westcor's support and Notarize's technology, FAN conducted its first fully-digital, 100% paperless, remote online notarization closing in March 2018.
The vision didn't stop there. "After completing our first fully-digital purchase transaction using an online notary earlier, we knew the next step would be utilizing the technology for a refinance transaction," said Aaron.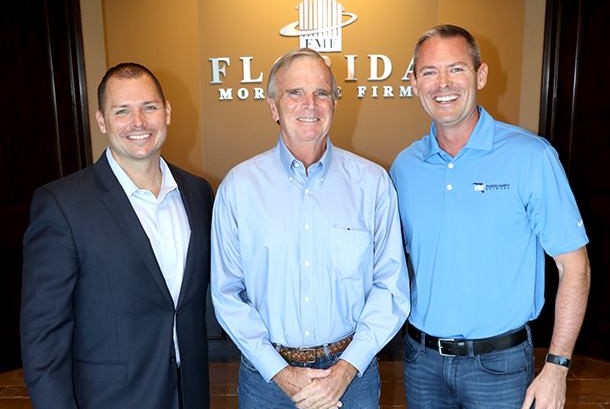 Hillsborough Title, a proud member of Florida Agency Network, suggested to one of its borrowers, Mr. Gallagher, to close his refinance transaction digitally. During the closing, Mr. Gallagher exclaimed that his digital experience was "very efficient" and "superb." That was the goal; It's about providing convenience and ease of use to consumers. "Our borrower was thrilled at the efficiency throughout the entire process. This transaction was a keybreakthrough in providing our clients the option of a fully digital remote closing at the time and location of their choosing," said Aaron.
As the Chief Operating Officer of Florida Agency Network, Mike LaRosa said, "We were fortunate to have all of the necessary parties willing and able to take this historic step for the Florida title insurance industry. The Notarize platform made the idea of a RON closing experience a legitimate possibility, and the forward thinking of Westcor made it a reality. Finally, combining the right real estate, lending, and title partners allowed for a cooperative experience for Mr. Gallagher, our mutual end-consumer. We were obviously thrilled to be a part of history, and also to be able to offer Mr. Gallagher, and our future clients, this unique experience."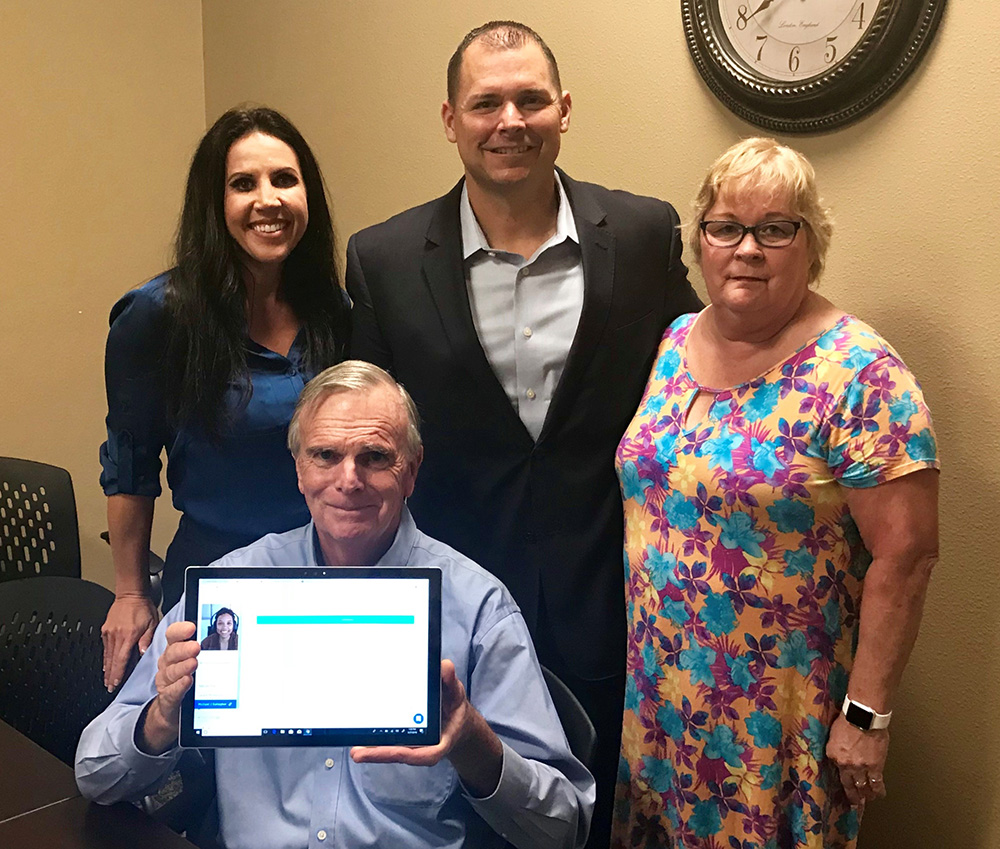 Everyone working on the transaction couldn't help but celebrate how convenient it was to close, and how they had just witnessed the future of settlement. Jackie McNamee, the closing agent for Hillsborough Title said, "I am so excited and proud to have been a part of this first fully-digital loan closing experience." While Nate Davis, Owner of Florida Mortgage Firm said, "The days of long drives to title offices, scheduling time off work for the sole purpose of signing docs, and overseas clients searching for U.S. notaries will soon be a distant memory with this platform."
There will always be a time and place for physical closings, the coming together of buyers, sellers, real estate agents, and lenders to meet and sign at closing. This gives a great alternative should a party not physically be able to attend.
But won't it be great to do it all digitally. All on a tablet.
WITHOUT ONE
PIECE
OF
PAPER!!! 
Naples, Fla. – May 9, 2018 – Florida Agency Network (FAN) is joining forces with Cottrell Title & Escrow located in Naples, Florida. This partnership amongst independently-owned title insurance agencies aims at expanding the organization's footprint into certain key Florida markets.
"We're excited about bringing Cottrell Title & Escrow into the FAN family. We appreciate the way their organization does business, and feel Cottrell will make an excellent addition to our team," says Aaron M. Davis, CEO of the Florida Agency Network. "Both of our companies share the same vision and commitment to industry compliance standards. Combining our energies and expertise to serve a broader range of customers will help deliver more efficient solutions across the state."

"After having in-depth conversations with FAN Management about where the title industry is headed over the next 3-5 years, it was evident that both of our companies have similar goals and missions to provide the best closing experience for our clients," stated Justin Cottrell, Esq. Founding Partner of Cottrell Law Group.
Cottrell Title & Escrow will use multiple back-office solutions provided by Florida Agency Network (FAN), with the goal of centralizing non-core title services and allowing for a sharper focus on servicing their clients and maintaining industry-leading security and protection of NPPI via added compliance controls. This relationship marks the second independently owned and operated partnership of its type for FAN, the first being SETCO Services in North Florida's panhandle region. Both strategic partnerships provide valuable services to the partner entities, while providing FAN with additional geographic coverage throughout key Florida markets.
"Even more rare, and ultimately what attracted us to this opportunity, is that both brands have proven the ability to execute their ideas and innovations at a high strategic level. We are grateful to be able to put our resources together through the Florida Agency Network affiliation and continue to raise the bar and provide enhanced peace of mind for our clients and industry partners." Stated James P. Schlimmer, Managing Partner of Cottrell Title & Escrow
About Cottrell Title & Escrow
Cottrell Title & Escrow is a settlement service provider located in Naples, Florida. Cottrell Title & Escrow's mission and primary goal is to save real estate agents, brokers, lenders, and their clients time and provide enhanced peace of mind during the closing experience.