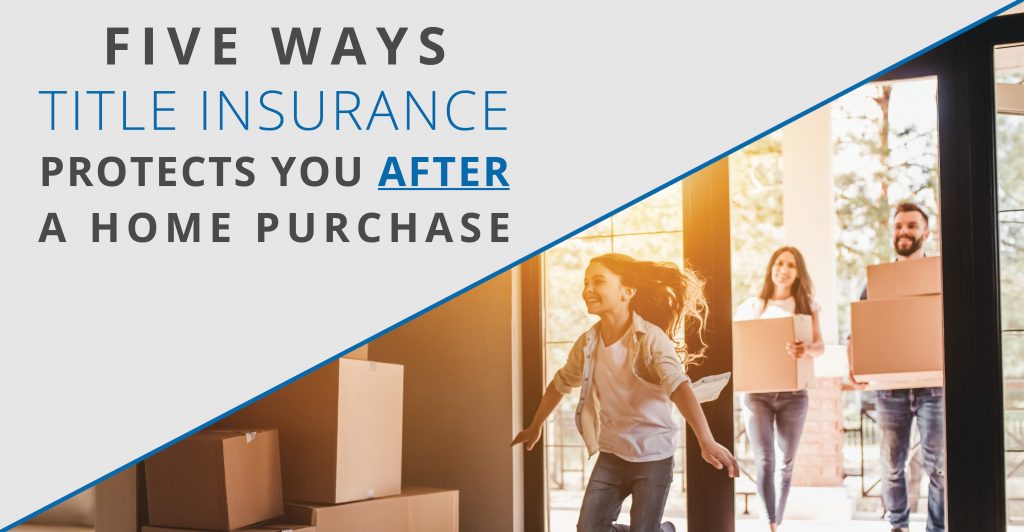 As a new homeowner, protecting your investment is at the top of the "to-do" list. From buying security systems to obtaining homeowners insurance, there are countless ways to protect your investment. Obtaining title insurance through an Owner's Title Insurance Policy, insures your homeownership rights aren't affected after you've purchased your home.
Here is a list of a few examples that can come up after your home purchase.
Boundary and Survey disputes:
When closing with a title agency, request a survey of your property. This shows the boundary lines, easements and encroachments of the property. With this information, you will better understand your property and protecting you from anyone making claim to portions of your property.
Errors in closing documents:
Clerical errors beyond your control can affect the Deed and/or Mortgage on your property.
Unknown liens:
Prior owners of your property may have "overlooked or forgotten" certain bills pertaining to your new property. While this isn't your own debt, or your fault, financial institutions can place liens on the property for unpaid debts, even after you've closed.
Missing heirs or undiscovered wills:
There are cases where heirs go missing or are unknown at a person's time of death. Other times, family members may discover, or challenge, a will for property rights long after you've purchased your home.
False Impersonations & Forgery:
Common or similar names make it easy for a person to impersonate a property owner and putting you at risk. If you purchase your property from a person not the rightful owner, your ownership rights are in jeopardy.
The same goes for forged or fabricated documents filed with public records. If a previous "owner" has no rights to the property, you risk losing your property.
For buyers, one of the most important ways to protect your property rights is getting an owner's title insurance policy, or title insurance. Agencies within The Florida Agency Network provide homeowners with the peace of mind and the smooth closing they deserve.
Contact any of our offices for more information on our closing services and how we can help you during the closing process.