Tips on finding the right title insurance company for your real estate transaction.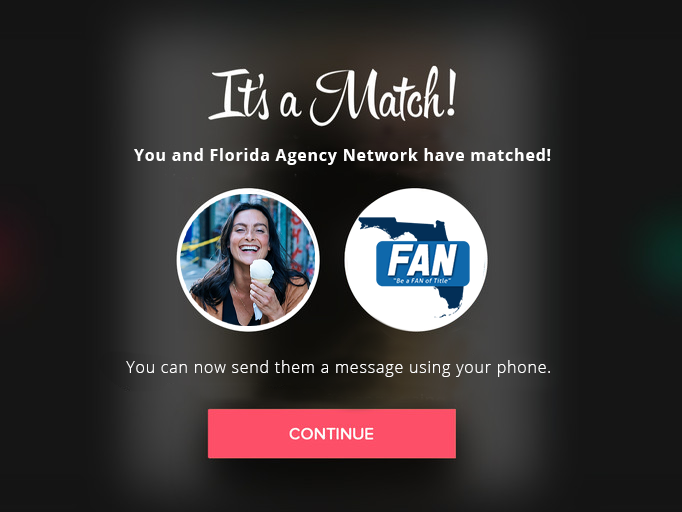 In a world full of left-swipe worthy businesses, it's difficult to know which title insurance company to choose for your transaction. Before you swipe right and do business with the wrong title insurance company, here are some things to consider before you choose your perfect match in a title company.
Company Longevity
We see it time and time again, a title company seems to pop up overnight and is ready to do business. However, can you trust the work that is being done throughout your transaction? How do you know your private information is protected?
Find out how long the title insurance company has been doing business. A title insurance company that's been in the industry for a longer period knows the ins and outs and can speak to common questions or issues that come up, with ease. A title insurance company's longevity shows efficient and effective processes in place. And with experience comes stability and peace of mind for all those experiencing the closing process. That leads to the next point.
Company Accommodations
Life can get busy. Going out of your way to get to, or handle anything thing for your closing can become a hassle. Look for a title insurance company that has multiple locations or can accommodate you during the closing process. Do they offer mobile closing or mobile notary services to their clients? Do they offer e-closings or remote online notaries (RON)? These are just a few of the points you'll want to discuss with your title insurance company.
Company Strength & Support
"A great captain is great only if he has a great team."
Your title insurance company is only as good as the team they provide to their clients. Choosing a title insurance company with a large, experienced, and dedicated staff are the qualities you want in your closing team. It's critical that your closing team has the correct licensing and educational background to get you through the entire closing process.
Don't forget to inquire about the title insurances company's support; Who do they underwrite with? What type of errors & omissions (E&O) policy do they carry? This may all sound foreign to you as a buyer or seller, but this information shows the strength of a title company when difficult situations arise.
Company Reputation
A title company with longevity and experience has built a reputation within the real estate industry. You should place your trust in a title company that is the leader in customer and employee satisfaction.
Ask your real estate professional about their experience(s) with the title insurance company. Don't forget to do your online research. Read through online reviews on their social pages, Google and more. It's common to have a problem here or there, but is there a trend your finding with each customer experience?
There are many points to consider when swiping right on your perfect title insurance company. Florida Agency Network brands not only can close your real estate transaction at any of the many locations throughout the State of Florida, but also close your transaction at any place convenient to you with mobile notaries, e-closing and remote online notarization (RON) partners, FAN brands have the large footprint you want to have on your side.
Our closing staff has many years of experience in title insurance and closings.  We also work with several underwriters which gives us the resources to close deals other title insurance companies cannot.