Florida Agency Network (FAN), a conglomerate of independent title agencies, settlement service providers, and innovative technology companies within the State of Florida, announces a new partnership with Notarize to perform remote online notarization within the FAN title insurance offices. This partnership marks a historic shift in the title industry and how it handles the ever-changing needs of the consumer. FAN is the first title insurance operation in the nation that will leverage the Notarize platform to perform their own remote online notarized closings, using its own title agents and notary closers.
The partnership was announced on stage in front of 300 attendees representing 200 companies at Notarize's conference, REWIRED, in Miami this week.
"Today, we couldn't be more excited to announce that Florida Agency Network will be the first company to leverage what we've built at Notarize and perform their own closings on our platform," said Notarize Founder and CEO Pat Kinsel. "The real estate industry is ultimately local, and we've heard from title companies and closing agents that they want to be able to use this technology to deliver a better closing experience. What the industry has been asking for over the last four years, today, is becoming a reality."
Since meeting Pat Kinsel, CEO and Adam Pase, COO of Notarize, in June of 2017, Aaron M. Davis, CEO of Florida Agency Network, knew working together would evolve into a broader partnership over time. What started with achieving Florida's first fully digital closing, expanded to a much larger-scale goal of overhauling Florida's title insurance landscape for the better.
 "We completed the first online closing in the state of Florida in 2018 and have done hundreds with Notarize since," said Davis. "By being the first partner to work with Notarize on a platform to help our title agents use this technology to perform their own closings, we're changing the title industry and the way that our agents serve customers. We've seen first-hand the impact Notarize has had on the real estate industry, and we couldn't be more excited to be a part of the next chapter."
Backed by Notarize training, support, and technology, Florida Agency Network will work closely with Notarize on the development of a platform that both empowers its agents to close completely digitally, while still leveraging Notarize's staff and notaries during off-hours, weekends, and for added assistance during heavier volume closing days.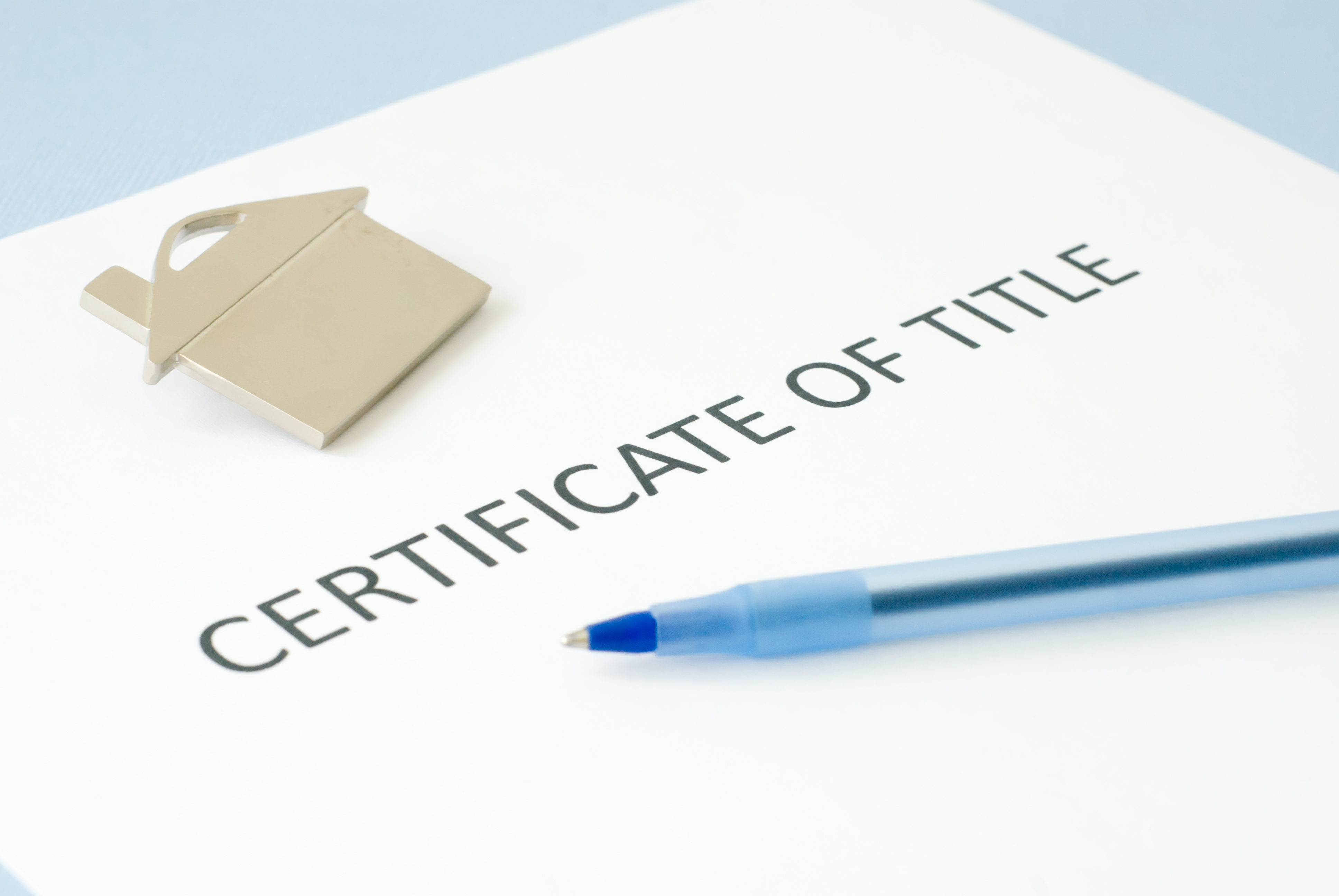 Closing on your new home can be both exciting and confusing. There are many factors to consider throughout the process. One item to consider is how you'll hold the title of your new Florida home. Buyers can easily overlook this detail during the closing process, which can be detrimental if you decide to sell your home.
Your title agent can answer general questions or direct you to their real estate attorney to provide more information and answer questions.  Here are the ways for you to hold title to real estate in Florida:
SOLE OWNERSHIP
For a single, unmarried home buyer, this option is the most popular way to hold the title to their home. It's simple and straight forward. It just means the title will be held solely under their name. Married individuals can hold title as sole ownership as well. For example, with an investment property, one individual may not want any ownership in the property. In this case, that spouse will have the Deed drafted for the property showing only one person holding the title. With this option, you may not receive any special tax breaks or other advantages of holding title in sole ownership. If the sole owner dies, any property held this way may be subject to probate court proceedings, which cost money and takes time.
MARRIED COUPLE
With this option, each spouse owns an equal portion of the property for as long as they are both alive and legally married. Each spouse's interest passes to the other upon death. This option also has some level of protection, in that a judgement against one spouse may not attach to the property.
JOINT TENANCY WITH RIGHTS OF SURVIVORSHIP
Each tenant owns an undivided pro rata share of the property and must take ownership at the same time. Also, each tenant will have a right of survivorship, so if one of them passes away, their share will transfer to the surviving tenant (or tenants). The will of the tenant who passed away has no impact on the joint tenancy property. Joint tenancy also allows the surviving tenants to avoid probate expenses and delays when one of the tenants dies. The surviving tenants need to record an affidavit and provide a death certificate to clear the title
TENANCY IN COMMON
If there are two or more buyers, the individuals can opt to hold title as tenants in common. Tenancy in common is a popular option for individuals who aren't married or are investors, friends, or family. As tenants in common, each tenant (individual) owns a certain percentage of the property, typically equal shares among the owners.  In the event any owner should pass, their interest will vest in their estate or heirs at law. Their interest will not pass to survivors.  The property will be subject to probate court expenses and delays.
Choosing the most beneficial way to take title is often overlooked by buyers. However, this step is critical to your closing transaction and situations later down the road.
It's crucial to speak with a real estate attorney when deciding how to hold title on your Florida real estate property. We have in-house attorneys with years of experience in Florida real estate. By choosing to close with any of Florida Agency Network's title agencies, you and your agent have access to those attorneys, and many more resources throughout your closing transaction.
Contacts us today to start your closing journey at one of our local offices.
At this year's ALTA ONE conference, Amy Gregory, Chief Administrative Officer/President of Florida Agency Network, was awarded the Our Values ­ We Protect Award.
The award was given during ALTA ONE, the largest annual event for the land title insurance industry, held on Oct. 22-25 in Austin. The award is one of three awards given to industry members who exemplify core ideals adopted within the association:
We Lead: ALTA member are the authority in real estate transactions. We innovate for the benefit of our customers.
We Deliver: Our customers trust us to do the right thing, the right way ­­ before, during and after the transaction. We sweat the small stuff to assure that land transfer is accurate, swift and secure.
We Protect: We protect the property rights of those we serve. We reduce risk so our customers have peace of mind.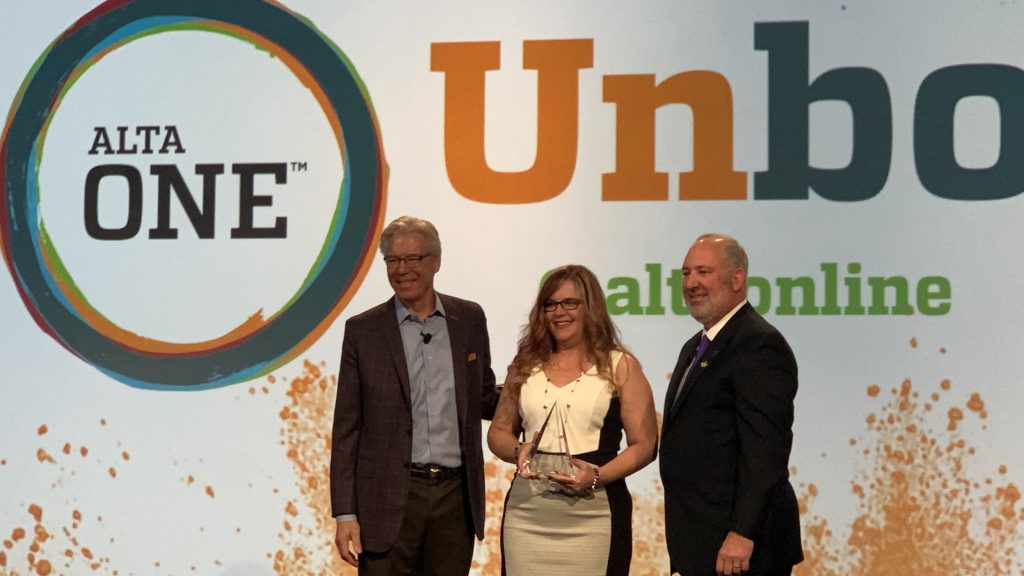 Amy is always trying to look for ways to help protect our clients from cyber fraud.  She has direct contacts at the U.S. Secret Service to help lend a hand when a case arises and has hosted events where a U.S. Secret Service Agent came in to discuss ways to prevent fraud.  Going one step further, Gregory earned her Certified Anti­Money Laundering Specialist (CAMS) designation to help become a strong resource for other customers, and she is one of the few that have this designation in the nation.
"With decades of experience, I have seen a vast amount of change and new threats that did not exist years ago," Amy Gregory said. "We have made it our mission to protect our clients and company, and to create an environment of continuous improvement and awareness. I am truly honored to receive this award."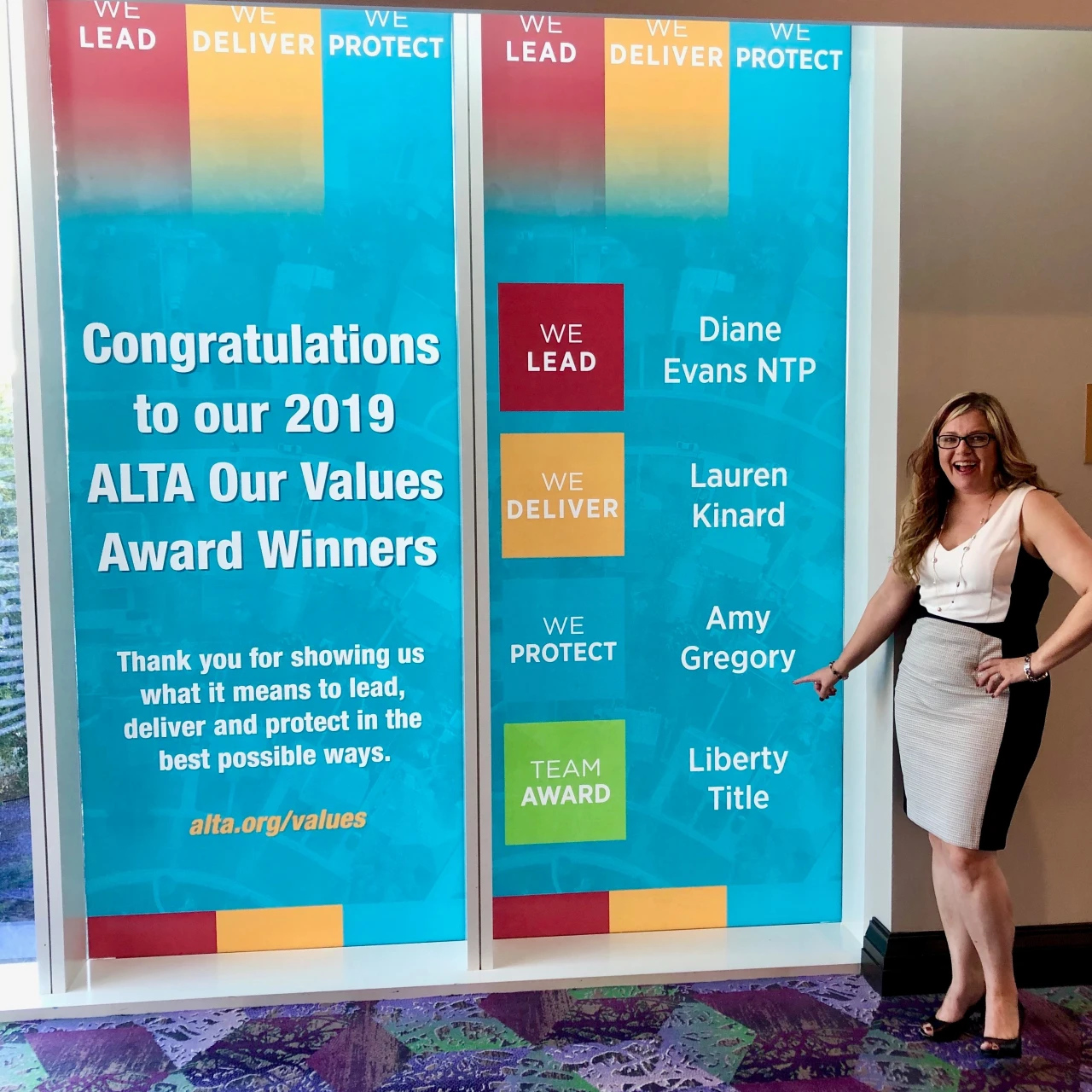 "The 'We Protect Award' is a significant award, given the current landscape of threats in our industry," said Andrea Somers, Compliance Officer for the Florida Agency Network. "Amy is committed to providing a safe environment for customers by constantly challenging our teams to be vigilant and search for ways to improve our processes. She truly goes above and beyond in everything that she does."
"We Lead, We Deliver and We Protect reflect the universal values of ALTA members," said Robert J. Grubb, Cofounder of Alliant National Title Insurance Co. and Vice Chairman of Presidio ATC Holdco LLC. "These values are at the core of who we are and how we operate every day. The Our Values Awards recognize the most extraordinary efforts in a profession full of extraordinary professionals who work hard to protect the long-term interests of their customers. The awards allow us to recognize those in our industry who raise the bar, inspiring the rest of us to do the same."