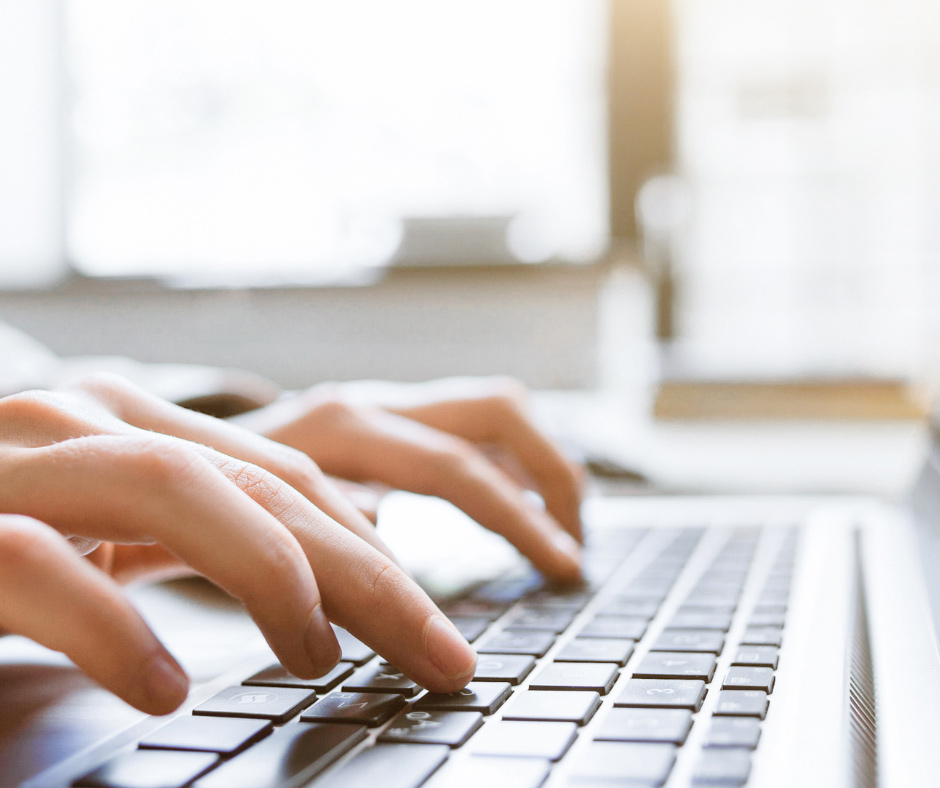 Regarding your business's website, it's often said that we must keep our conversions high and bounce rates low, but what does that mean? How do we go about it in the real estate and title industry?
If you're getting plenty of traffic without a good conversion rate, ask yourself this question: Is your bounce rate too high? Your bounce rate is the percentage of visitors who land on your website, then leave, or "bounce" off, after viewing a single page. For example, if sixty people visit your website and thirty leave after viewing the first page, your bounce rate would be 50%. Google Analytics is the most common helpful tool for gathering site data, including your bounce rate.
Why do visitors bounce? Could it be that they found everything they were looking for and didn't need to linger? It's possible but unlikely. Even if they did get the answer they were searching for, you still want to keep them engaged in hopes they'll check out more of your content. After all, you want their business, right?
It can be tough to determine why visitors leave; is the content irrelevant to what they're searching for? Are they struggling to navigate your landing page? Are there functionality issues? Whatever the reason for their abrupt departure, the good news is there are strategies to reduce your bounce rate and keep users returning for more.
What's a "good" bounce rate? This is tricky to pinpoint because it's relative. It depends on your industry and where your traffic comes from. What matters most is how your bounce rate compares to your industry average. It's more about understanding what your average means within the context of your business and ensuring that it aligns with your goals. The average real estate and title industry bounce rate hovers around 41%.
Tips for reducing your bounce rate to keep visitors coming back for more:
Feel the need, the need for speed. A quick way for visitors to bounce is to keep them waiting. If your site is sluggish, they'll likely go elsewhere. A simple tool to check the speed of your pages is Google's PageSpeed Insights. You especially want your landing page to load as smoothly and quickly as possible.
Balance functionality across all platforms. With more and more people using their mobile devices to browse, failing to optimize for smartphone screens is a mistake. However, most folks aren't ditching their desktops anytime soon. The key here is balance. Optimize your website to run smoothly on mobile devices, but don't neglect your desktop users' experiences.
Ensure readability. Your content must be valuable to your viewers, but it should also be clear and concise. Few people have the patience to endure long paragraphs of text on landing pages. Keep paragraphs short. Use bullet points, lists, quotes or images to break up the text flow. Write conclusions that summarize and offer something actionable. Make an effort to keep your content readable and attractive.
Check for (and fix) broken links. No matter how readable your content is across multiple platforms, a surefire way to frustrate and steer visitors away is with broken links. Google doesn't like them, which could negatively affect your search ranking. Fortunately, there are free tools, like this online broken link checker. This tool makes checking for non-functioning links quite easy, saving you the time to scour every page and blog post to check every last link.
Choose your (key)words wisely. Most people hope to find what they're looking for quickly. They'll likely move on if they search using a specific keyword only to navigate to your site and see nothing relevant. So, keyword optimization is about more than just ranking. Prioritize keywords that give your visitors what they want and transfer them to sales. Use keywords that will direct visitors to content that helps them or convinces them they need to choose you for their services.
These are just a few practical tips for engaging visitors to keep them coming back for more. While it might seem overwhelming to consider everything - start small when trying to maximize your website to reduce bounce rates and, in turn, boost conversions. Above all else, know your audience while focusing on the big picture.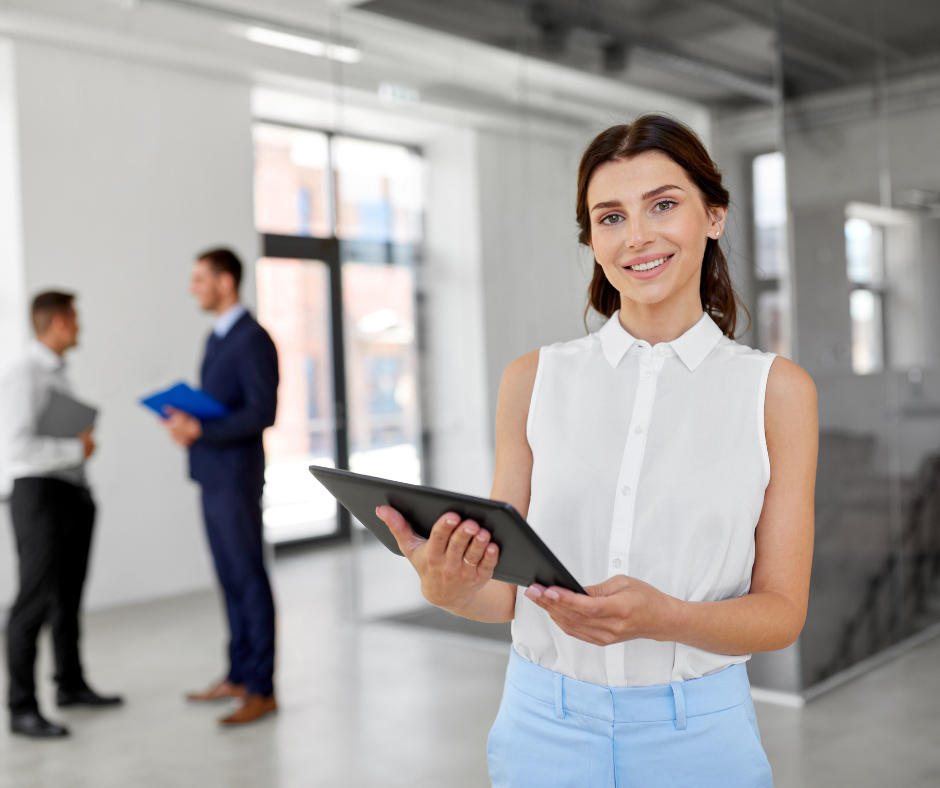 Everyone anticipated a slowing real estate market in 2023 as interest rates soared over the past year, putting many properties out of reach, particularly for first-time homebuyers.
The Florida market, which has been especially competitive over the past few years, has experienced declines similar to those across the country, but is already showing signs of improvement going into the summer. Sales of single-family homes in March fell 15% year-over-year, but that was a healthy uptick from the 33% decline in January and the 21% decline in February.
According to the Florida Realtors Association, March saw more for-sale inventory and higher median sales prices compared to a year ago, with single family homes trending up a modest 2% and condos up nearly 4%. Sales overall are more like the pre-pandemic market, with price hikes moderating and buyers enjoying a bigger selection of homes to choose from.
In addition to slower home sales, title agents are also dealing with the total deterioration of refinance transactions.
It's a good time to take a step back and analyze the best way to capitalize on areas of the market that are still showing positive growth, and in Florida one of those opportunities is directly related to migration – both domestic and international.
Florida: The top domestic migration destination in the U.S.
According to data just released by the Census Bureau, Florida was the fastest-growing state in 2022, with an annual population increase of 318,855 or 1.9% within a year. In fact, that was the first time since 1957 that Florida's population grew faster than anywhere else across the United States.
No other state even came close.
Sumter County made the top ten for growth at 7.5%, and three other Florida counties – Polk, Lee and Hillsborough – posted large gains in 2022, collectively adding 92,848 residents.
And of course, the star of the show when it comes to international migration is still Miami-Dade County, whose stats more than doubled from an increase of 15,108 in 2021, to nearly 40,000 in 2022.
Tapping into the niche
Time to do some research.
Buyers migrating to Florida are often doing so as an investment or as a retirement destination. They begin the process by working with their own local services providers in their home state to handle the business end of the deal. This could be a lucrative niche market for a title agent willing to do the research. There are title agents all over the northeast who would love to have a foothold in Florida to take on these long-distance transactions for their clients, but don't see the benefit of going through all of the hoops it would take to establish a fully functioning agency in Florida for what is in essence a small portion of their business.
Partnering with these agents could give you a new stream of business, handling the local end of the transaction for these incoming buyers. It also gives the out-of-state agent a way to enhance their own marketing as an agency that can effectively handle multi-state business through a feet-on-the-ground local presence.
In tough times, you have to get creative and figure out new ways to develop your agency business by entering cooperative agreements with agents who have business in your backyard, without having a presence there.
Contact us today to learn more about how we can help you create effective and lucrative partnerships with other agents.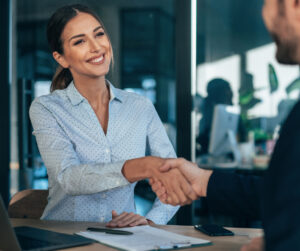 Although it's been a choppy year thus far, spring never fails to bring some life back to just about any market. This year, as order counts start to rise, will be a little different than the past few. If anything, while there will be opportunities out there, there will be competition—fierce competition—for those opportunities. A purchase market is just about always inherently competitive; doubly-so in a year of depressed volume.
Down market cycles call for agents to rethink how they're approaching the market…and how they operate.
It's during times like these that title agents need to get the job done fast and well. They also need to do it at minimum cost. And while the industry has undergone some painful staffing cuts to reduce expenses, there are also many other ways to be more efficient. Quite a few of them involve seeing the opportunity present in just about everything and everyone. The real estate transaction is a chaotic ballet of constantly moving (and changing) parts…and participants. And the vast majority always have something to bring to the table.
FAN and its family of brands has always operated on the concept of "coopetition." Yes, there are times when we're vying with another title agency for a REALTOR's business, but by and large, we see almost every business in our space as an opportunity to partner for mutual benefit.
Coopetition as a survival strategy
We've called before for the title industry to make 2023 the year of "coopetition." That's a made-up term that's gaining favor in the business world these days, and it means collaboration among business competitors for mutual benefit. That's a little foreign in an industry as competitive as ours, but consider the following. How many times has a title agent in one geographic market turned to a competitor in another market, steering clients and orders that competitors way in order to earn at least part of the business? Especially during markets like this, there are numerous ways for title agents to partner to win at least a share of the reduced opportunities out there. For example, we work with title agencies or settlement services businesses that don't have a brick-and-mortar presence in the markets in which we specialize, but want to grow their geographic footprint in some form. We've also been involved in enough M&A activity that all kinds of businesses will consult with us to be sure they're doing it the right way. Or, consider the title agencies seeking to scale their production costs. The FAN family can also provide shared or centralized resources, such as back office services, that give our partners increased scalability and flexibility. And you may already be aware that we are the leading digital closing/RON provider of all title agencies in Florida. We frequently partner with lenders and other title companies seeking to add these services to their offerings.
The world of real estate is a world of cycles. Our own Aaron Davis has written before about "recession-proofing" your title agency. We at FAN strongly believe that the businesses who survive the inevitable down markets are generally those that are willing to partner, expand their service offerings and scale their operations so that they're in good position when the market (inevitably) turns again. Give us a call if you'd like to see how we can partner with you for mutual benefit!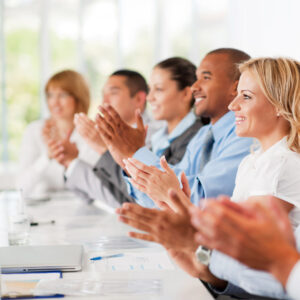 It's Wise to Recognize!
Recognizing employees for their efforts and achievements in their day-to-day duties has long been a cornerstone of effective management practices. Employees feel validated for their work, and it's evident that the company appreciates them. As the employment market becomes more competitive, employers must find new ways to recognize and commend their teams for their work.
Craft a core recognition program that reviews employees' value they bring and how they are recognized and rewarded. As a company grows, it's challenging, but leadership must remain dedicated to new and innovative ways to improve employee recognition.
From a young age, people are recognized by their parents, teachers, and friends. Unfortunately, this drive and desire for positive affirmation and reinforcement, especially during formative developmental years, means that people may interpret a neutral or less-than-enthusiastic response as negative.
Employee recognition remains a driving force as people mature and enter the workforce. Consistent reinforcement encourages high job performance, helps your organization retain talent, and improves employee engagement.
Companies recognize their employees for many things, including common achievements, hitting desired metrics, going above and beyond, and reaching significant career milestones. Establishing criteria for what they are recognized for is as important as how they are rewarded. Consider the following:
Be Specific
While people appreciate general praise, recognition tends to be more meaningful and impactful when it's tied to a specific objective or accomplishment. Be direct and genuine.
Be Prompt
Recognition means more when received promptly, so find the time and make an effort now.
There's No Perfect Solution
There are several ways to recognize employees for their efforts, and monetary rewards aren't the only option. Catered meals, surprise time off or a significant shout-out can work well.
A Little Goes a Long Way
While grander gestures stand out and are an important part of employee recognition from time to time, never underestimate the power of daily thanks and other affirmations. Scheduling reminders for birthdays and work anniversaries are great places to start.
For more information, check out this article.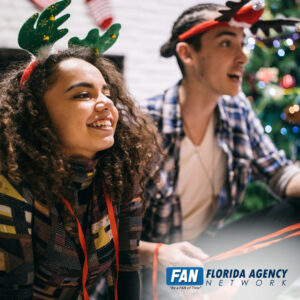 This time of year is full of joy and goodwill, and the time for a season of cheer is here. We want nothing more than to keep the party going, so don't let your guard down regarding the dangers of wire fraud.
This story is certainly no 'Twas the night before Christmas, but it's another example of the importance of remaining vigilant. Grinchy criminals are constantly evolving and will be even more innovative in the new year.
This time of year moves quickly, and more than just our transactions are getting targeted. Virtual meetings are being watched, and outside of the real estate industry, fraudsters have their eyes on our holiday shopping.
Criminals strike when we let our guard down. We must suit up (just like Santa) to keep our holiday spirit intact. So, we put together these reminders with a holiday twist based on one of our favorite Christmas movies…Christmas Vacation.
Preparation is key. Clark Griswold forgot the saw when he and his family trekked to cut down their Christmas tree. Be prepared by trusting industry professionals who can answer questions through experience and knowledge. They are the 'saw'.
Slow down. As the Griswold family rushes off for their holiday shopping, they leave Clark behind, and little do they know, he is trapped in the attic. Any notification received with a sense of urgency is a red flag. Call a trusted number for confirmation…not the number in the message.
Trust your gut. Everything turns out alright in the end for the Griswolds, but Clark should have gone with his gut and spent a quiet Christmas at home with his immediate family. If something feels wrong or seems out of place, it probably is. Make a call to someone who is trusted and knowledgeable.
Just like Christmas Vacation, we want everything to be just right in the end. So, we wish you Happy Holidays and hope your time with family is joyous, blessed and safe.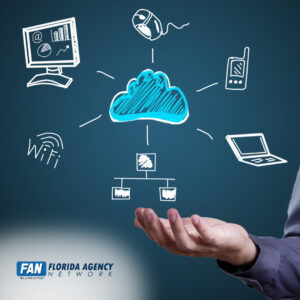 Evolving takes place in all parts of the world. In our personal and professional lives, progress happens when we find better ways to complete tasks that are more efficient and effective, and changes are put in place for the betterment of all parties involved.
Before proper title searches and insurance implementation, conveyancers were the "experts" who conducted title searches and signed legal documentation once the title was proven clear and ready for sale. This practice began in the early 1800s, but as the California Gold Rush ensued, conveyancers, abstractors, attorneys and title experts followed the rush to help parcel and sell the land.
The past ways of doing things could not keep up with the increase in title transactions strictly due to volume. So much was happening quickly, and in 1986, the court case of Watson v. Muirhead occurred. In this case, Watson hired Muirhead as the "expert" in purchasing a Pennsylvania property. Muirhead discovered title defects but still reported the title as good and unencumbered. Watson suffered losses from the unreported liens, and the case left no questions that changes were needed.
Much like the quick pace of the Gold Rush, the pandemic rushed in, and the industry needed to adapt and overcome to keep up with the new norm. It's fair to say that many assumed everything would return to normal once the threat settled. Still, industry professionals found that implementing technological advances streamlined the title process.
Along with these changes came concern regarding the personal aspect of title closings. Regardless of the process, people have always been the backbone of the industry, and many questioned how technology would affect the personal relationships customers and clients had come to expect during settlements.
It's clear today that the combination of the proper technology and experienced title professionals is the key to successful settlements, but let's take a closer look at how we transition with technology as it propels us into a brighter, more compelling future.
Reflect. When transitioning to technology, it's easy to make the giant leap into the best and brightest, but examining what is working and what isn't within a company is a great place to start. What part of the process could be made better, and is technology the best choice to make it better?
Educate. Technology is costly and ever-evolving so when the proper tool is found, educate team members regarding how to use and implement it properly…this includes troubleshooting when things go wrong.
Consider. Consider your customer base. Is the chosen technology benefiting them and their experience with you and your team? This is key, especially when launching a new tool or website feature.
Technology is here to stay, and the benefits for companies and customers help guide and direct the industry's future.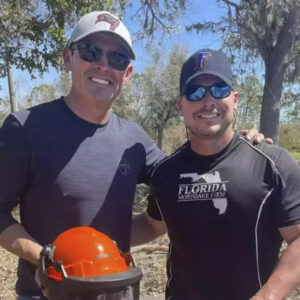 By now, you may have heard about "The Chainsaw Brothers," our own CEO, Aaron Davis, and his brother Nate. When Hurricane Ian devastated the Port Charlotte community in Florida, they felt compelled to show up, toting 30 new chainsaws, ready to get to work helping others to clear the debris and wreckage.
But both Aaron and Nate want to be very clear that this really isn't about them. They received the publicity, but that's not why they did what they did.
Instead, this is about the Florida Baptist Disaster Relief organization, a non-profit serving some of the hardest hit areas of Florida. This is the group that was among the first into Port Charlotte. Nate tells us there were volunteers in the group whose own homes had been affected by the same storm, and yet, here they were, helping others with hot meals and other services.
If you take one thing from this blog, please think about making a small donation. They don't promote themselves, nor will they. And they go largely unheralded. Aaron and Nate would rather you express gratitude to these fine people.
If you take two things from this particular posting, please consider this—especially in a world where people are more likely to pull out their phones to take personal video than help someone in need. Aaron and Nate were raised in a small town on a small farm. They were raised to simply step up when the community was in need. No need to tout one's own good deeds. Just do it. It's part of the responsibility of being a part of the community.
And yet, it's a lesson lost in this volatile times.
So the next time you see someone in need, or something terrible happens in your neighborhood—it need not be as big as a hurricane—consider stepping up. You don't have to buy chainsaws. You don't have to be wealthy. There's always something that can be done. Nate reminded us that both he and Aaron aren't contractors or construction people, just businessmen working behind laptops. But that didn't stop them. So rather than thanking them, consider stepping up in your own small way the next time someone in your community finds themselves in need.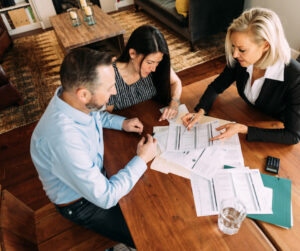 There's no hiding from it at this point. We've entered a significant market downturn and the likelihood of recession is high. But, as we've said repeatedly, that doesn't mean the world is ending, either. It's been a while, but we've weathered numerous down cycles in the past. And as far as we're aware, no economists are predicting anything close to what happened in 2008. If anything, it's still likely we'll see around $2 trillion in mortgage origination volume, which means there will be very real opportunities for title agents to do business and even succeed in 2023.
Prepared title agencies, that is.
Our own Aaron Davis was recently published in Housing Wire on this very topic. (Registration Required) He experienced the crash of 2008 and vividly remembers tracking which lenders had become insolvent in order to determine which of the agency's closings would be "funded" by checks about to bounce. Challenging times drive successful leaders to find new and innovative ways to get things done. We believe that will be the case again over the next year or two.
Aaron suggests having a carefully considered capitalization plan in place…and do it yesterday. Now is not the time to be solely dependent upon a fresh capital raise. And yes, even when order volume is down, it's still time to set something, anything, aside for future reinvestment into the business.
It's also quite understandable that many title businesses may need to undertake some painful cost-cutting decisions. Aaron suggests that, while cost cutting can be a necessary, if undesirable, tool when a market turns down, he reminds decision makers and owners to think through those cuts very carefully. Sometimes, a business cuts unnecessarily deeply, to the point that it impairs or even irretrievably damages its own client base and brand.
Be sure to have a look at the entire article over on Housing Wire. The point is that, yes, times are becoming challenging, but the world is not ending. Title business owners who take a step back and review the big picture may even find that the innovation and discipline driven by a decline in order volume could lead to greater success during the next market up-tick.