Coastal Closings &
Mountainside Mobile Notaries
So, your real estate closing date coincides
with your dream vacation?
NO WORRIES. WE HAVE OPTIONS FOR YOU!
First, What You Need to Know!
Contrary to popular belief, the closing documents for a sale or purchase do not need to be signed in the county where the property is located. The most commonly used real estate contracts state that a
"Closing may be conducted by mail, overnight courier, or electronic means."
If you cannot physically attend your closing, today's reputable title companies are conducting closings by utilizing RON (remote online notarization) and mobile notaries.
Ok. Are You Ready?
OPTION 1:
I would like you to meet RON (Remote Online Notary).
This is a completely electronic transaction that gives you the option to close via most electronic devices with video capabilities that connect to the internet.
To make closings simpler, quicker, and more convenient for consumers, many states are transitioning over to online platforms to facilitate the use of remote online notaries in real estate transactions. Florida's legislature passed House Bill 409 and will join this group of progressive-thinking states, effective January 1, 2020.
At the Florida Agency Network, we pride ourselves on being pioneers of our industry.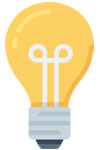 Did you know we conducted Florida's
FIRST EVER online eClosing in March of 2018?
&
We are one of only a few Title Companies that can complete
a RON today – before January 1, 2020.
OPTION 2:
We will send a trusted and vetted notary to a location that is most convenient for you. You tell us the time and place, and a notary will meet you with all the required documents. All you need is your valid picture ID.
For a list of acceptable forms of ID,
CLICK HERE.
Please note, if your dream vacation takes you outside the United States, check with us to see if a US Embassy appointment is necessary for your closing.
Now that you know your closing options, pack those bags, take that trip and rest assured your closing will move forward no matter where you are!