When and how a power of attorney for a spouse works in a real estate transaction.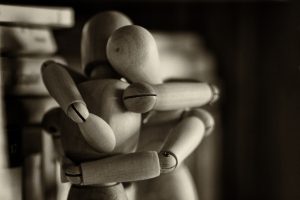 Contrary to popular belief, a marriage license doesn't necessarily give a spouse automatic power to make decisions on the other spouse's behalf. While spouses may have rights to things like joint bank accounts and medical records, property rights can be restricted. To conduct a real estate transaction on behalf of a spouse or other person, an approved power of attorney is necessary.
WHAT IS A POWER OF ATTORNEY?
A power of attorney is a document which gives a person, called an "agent", legal authority to act and make decisions on behalf of the spouse. The amount of power given to the agent can be limited, depending on what is agreed upon.
For real estate transactions, a power of attorney would need to specify the agent is authorized to make the specific decisions for the buyer or seller's spouse.
WHY DO I NEED A POWER OF ATTORNEY?
Most real estate transactions will not need a power of attorney. However, if your spouse is unable to sign the mortgage or the deed or any other documents needed for various reasons, you will need to have an approved power of attorney.
If there is a power of attorney already created, it's best to get that over to your title company and lender, if applicable, as soon as possible. That way, your closing team and lender has time to review and make sure the power of attorney is approved and ensuring your closing goes as smooth as possible.
WHAT ARE COSTS ASSOCIATED WITH A POWER OF ATTORNEY?
If you're closing with any title brand in The Florida Agency Network and it involves the issuing of your title policy, there is no charges to you for drafting a specific power of attorney for the real estate transaction.
If you need a power of attorney drafted for other reasons or you've made arrangements directly with an attorney, there are possible charges for this. Fees may vary, based on the attorney or law office you and your spouse do business with.
Before starting your real estate transaction, where a power of attorney is needed, make sure the power of attorney is ready or there is a plan in place to get one drafted. Contact any of our offices for more information on how to get the processes started for your closing.