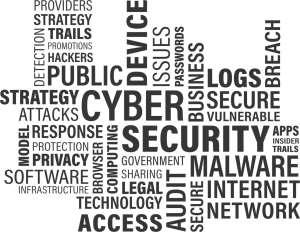 We hear about it all the time, wire fraud, cyber security, secure networks and portals. We don't think it can happen to us, until it does.
The way wire fraud cases are handled is changing. No one is exempt from wire fraud, and going forward, everyone in a transaction could be held responsible for the wire fraud.
As Thomas W. Cronkright II, Esq. and Lawrence Duthler, Esq. of CertifID LLC show in their recent report, all participants in a transaction are responsible for wire fraud loss. A recent Kansas Federal District Court decision ruling found a bank, title company, real estate agent, and real estate broker liable in a transaction hit with wire fraud. The cybercriminal hacked into the seller's agent's email and was able to reroute the buyer's wire to a fraudulent bank account. The buyer lost $196,622.76 that day, none of which was recovered.
"The buyer argued that all defendants had a duty to protect them from the losses they incurred and that the failure of these defendants to live up to that duty led to the fraudulent loss of their funds. In response, the defendants responded by arguing that they owed no duty to the buyer because they did not serve in a formal representative or fiduciary capacity."
While the bank and title company settled in mediation, it was the seller's real estate agent and broker who were found liable for 85% of the losses during the transaction, since the fraudulent email came from the seller's agent.
We don't think it can happen to us, until it does. And if it does, all parties in the transaction may be held liable. Are you ready for it?
"All defendants had a duty to protect them from the losses." We all have the duty to protect our clients. That's why it's so important to do business with a title company who can secure you and your clients. Agencies in the Florida Agency Network are among the Nation's top 1% in security, compliance and innovative technology. We work hard behind the scenes to make sure everything runs smoothly, and your clients are protected.
For more information on how we can secure your closing, contact us at info@flagency.net or visit any of our offices.