Utilizing text messaging in your real estate business can help you attract new customers and maintain a happy customer base. Here are tools to take your text messages from a form of communication to a marketing tool.
Texting Automation to Utilize in Your Business
Text messages have a 98% open rate, making them a better option for communicating simple & direct messages to your customers. With automation, you have a "set it and forget it" system to assist your sales process.
Here are some text message automation ideas to get started.
Sending Custom, Personal Messages
Contacting past and potential clients is crucial in real estate. With text message automation, you can set up flows and triggers to send personal messages such as birthday wishes, congratulations on closing, or a follow-up after your client's closing date.
Contacting Potential Leads 
When potential clients visit your website, set up a text message automation to get a conversation started. If leads are filling out website forms, you can automate a welcome text or a message asking for more details.
Appointment, Class, Open House, & Important Date Reminders
Want to make sure your buyers are filing for homestead on time? Want to let your buyers know there's an open house happening tomorrow? Set up automation to send out valuable information based on times and dates.
Gathering Online Reviews
Setting up text message automation can help grow your online reputation without much leg work on your end. Set a trigger to send a link to review your services a few days after a client's closing.
Tools for Starting Your Texting Automation 
Here are five text message automation software to get started.
Scripts to Use in Your Real Estate Text Marketing 
Here are some texting scripts examples for real estate agents:
"I have 8 amazing listings that won't break the bank! They range from $_____-$______. We can get you in to see them immediately. Would you like more details on any of these homes?"
"[Insert name] thank you for visiting our website. We look forward to connecting with you soon. In the meantime, feel free to text us here. Otherwise, we'll be in touch shortly."
"Hi [insert name], thanks for registering on our website. How can I help you with your search?
"I look forward to meeting you tomorrow on our tour of the houses you have interest in viewing. The first address is 222 Main St, Anywhere, FL 12345. Let's start there at 10 am and go there. Text me here if anything comes up." 
"Hey [insert name]! What is your availability this week? We could set up an appointment to browse a few homes. This way, you can get a better idea of what's out there."
"How long have you been searching for a home? It can completely be a tedious process. Let me know the basics and I can send you what we have right now!"
"Hey [insert name], I have a free webinar tonight on how to get the most for your house, register for a spot at www.____.com.
"It's a HOT, HOT, HOT summer market. What's your home worth? Text back for home evaluation!"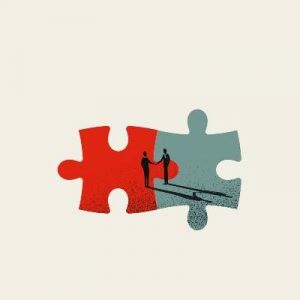 Our friends at Housing Wire recently did our own Aaron Davis the honor of publishing his thoughts on M&A in the title industry. As you likely know, the market remains hot, both for agents seeking to retire or "cash out" after a long, successful run, as well as for agents that believe the slight decline in volume will make an opportune time to grow their own footprints via acquisition.
We urge you to check out the entire piece. However, among the highlights of Aaron's recommendations for those considering buying or selling are the following.
Make a plan. Sounds basic enough, right? However, you'd be amazed at how many bright, knowledgeable agents, after years of solid decision-making, decide to "wing it" on their planning. The results, more often than not, include leaving money on the table, and sometimes, lots of it.
Know thyself (and your market). Another simple concept and also, another common mistake. It's important for sellers especially to keep in mind that private equity will evaluate your agency very differently than, say, a national underwriter. Knowing what they value can make all the difference in your planning.
Finally, don't go it alone. Even owners and agents with experience in M&A can stand to have a second set of eyes (and set of experiences) to help with planning, evaluation and due diligence. There are qualified consultants out there, including, quite naturally, Aaron and the team at AMD Enterprises' Closing Suite!
To connect with Aaron Davis, visit, click HERE.
Origination Predictions Got You Down? Here's a Way to Come Out on Top in 2022.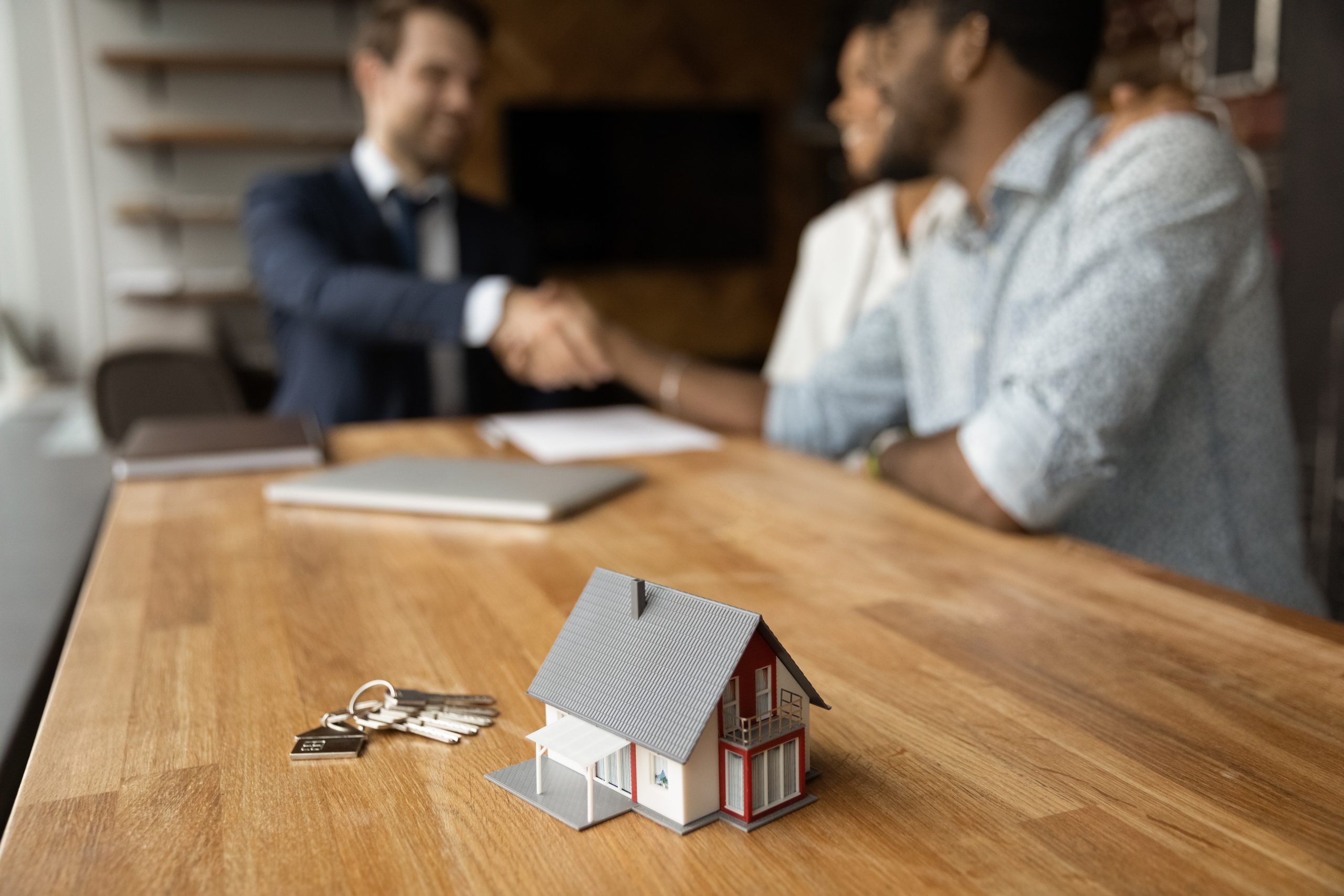 Facing a decline in refinance mortgages after two incredible boom years may be making some lenders a little uneasy. Yes, the Mortgage Bankers Association (MBA) is also calling for perhaps a record purchase mortgage volume, but it won't offset the decline in refinancing. It will also be competitive.
But for savvy lenders who can pivot and actively serve the borrowers who are out there, there is still plenty of opportunity. Let's look at the numbers, and the opportunities that can be tapped for a strong origination year for your company. For those willing to invest in marketing, get creative with their product mix and increase efficiencies, 2022 could still be a very successful year.
Home Mortgage
The MBA reported a whopping $4.1 trillion in 2021 originations and has predicted a decline to $2.61 trillion for 2022. While this is a considerable drop in overall originations, thanks to plunging refinance originations, the anticipated $1.74 trillion in home purchase originations in 2022 represents yet another record.
Lenders actively and effectively marketing to their current mortgage holders who may be contemplating moving up to a new home or creating an active outreach to new homebuyers could do very well in this robust purchase market.
Home Refinance
"Therein lies the rub," with credit to Shakespeare. Refinance activity is expected to drop by over 62% to $870 billion.
This is where a lender needs to get creative. Yes, there's a smaller pool, but making sure you are getting a share of that pool is critical this year.
Across the country, in every city, the tide of regentrification is pouring money into old neighborhoods. And "what the Joneses got, I want," is inspiring homeowners to invest in their own home to make it worth the same as other properties in their area. This is a niche market well worth mining for new refinance opportunities.
Home Equity Line of Credit
Black Knight is reporting that homeowners have more than $9 trillion of untapped equity in their homes, above and beyond the protected 20% equity. In 2021 Q4, lenders were already seeing an uptick in HELOC borrowing.
The aim of that borrowing, usually, is to pour money back into the home, as noted above in the case of regentrification. As interest rates rise, homeowners are far more likely to finance a smaller loan through a HELOC, than to sacrifice a 3% interest rate by refinancing their entire mortgage at 4.5%.
However, lenders should be wary of borrowers who are tapping equity for credit card consolidation, vacations, cars, and speculative real estate investments. Make sure you are assessing your borrowers' motivation appropriately.
Commercial Lending
And finally, make sure you are tapping into the commercial lending market, especially multi-family opportunities. While WFH may have set some segments of the commercial lending market back, multi-family has carried the day as home prices have continued to soar. National Mortgage News is reporting that the commercial lending is expected to top $1 trillion in 2022. So this might be a great year to strengthen your commercial lending department.
Hire Efficient Service Providers
Let's state the obvious. When borrowers are tripping over each other to get in your door, you pay a little less attention to ensuring your processes are at peak productivity or that your service providers are giving you the most efficient and cost-effective service for your clients.
In a purchase market, it's important to make sure you are using providers, like title agents who are members of the Florida Agency Network, who have access to a host of shared services, closing options and technology resources ensuring the most efficient title and closing services for your clients. Remember, your title and settlement partners are among the last to interact with your borrowers at the end of the transaction. A quality closing and smooth process don't just help the margins. They can also pave the way for that refinancing or home equity loan down the road!