Breaking news from The Network!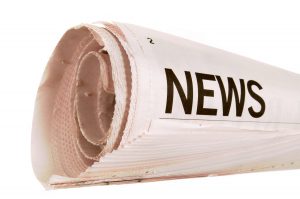 Florida Agency Network is proud to announce Matthew Froning as its new Chief Information Security Officer.
With over 20 years in the Information Security industry, Matt brings a unique background that includes a deep technical experience along with an understanding of balancing security and operations. Matt has led the charge for improving security processes and procedures for organizations while tightening controls to protect from cyberattacks.
"We are pleased to welcome Matthew to our team. His reputation, expertise and intimate knowledge of industry best practices will allow us to design and deploy a best-in-class, global security strategy," said Aaron M. Davis, CEO of Florida Agency Network.
Matt will drive FAN's existing information security program, and collaborate with the industry to implement best practices on information security. These complex cyber strategy solutions and partnerships will ensure Florida Agency Network has the most effective, broad security postures.
For more information on  how FAN and Matt can help your agency, contact us.
To read the full announcement, click here.