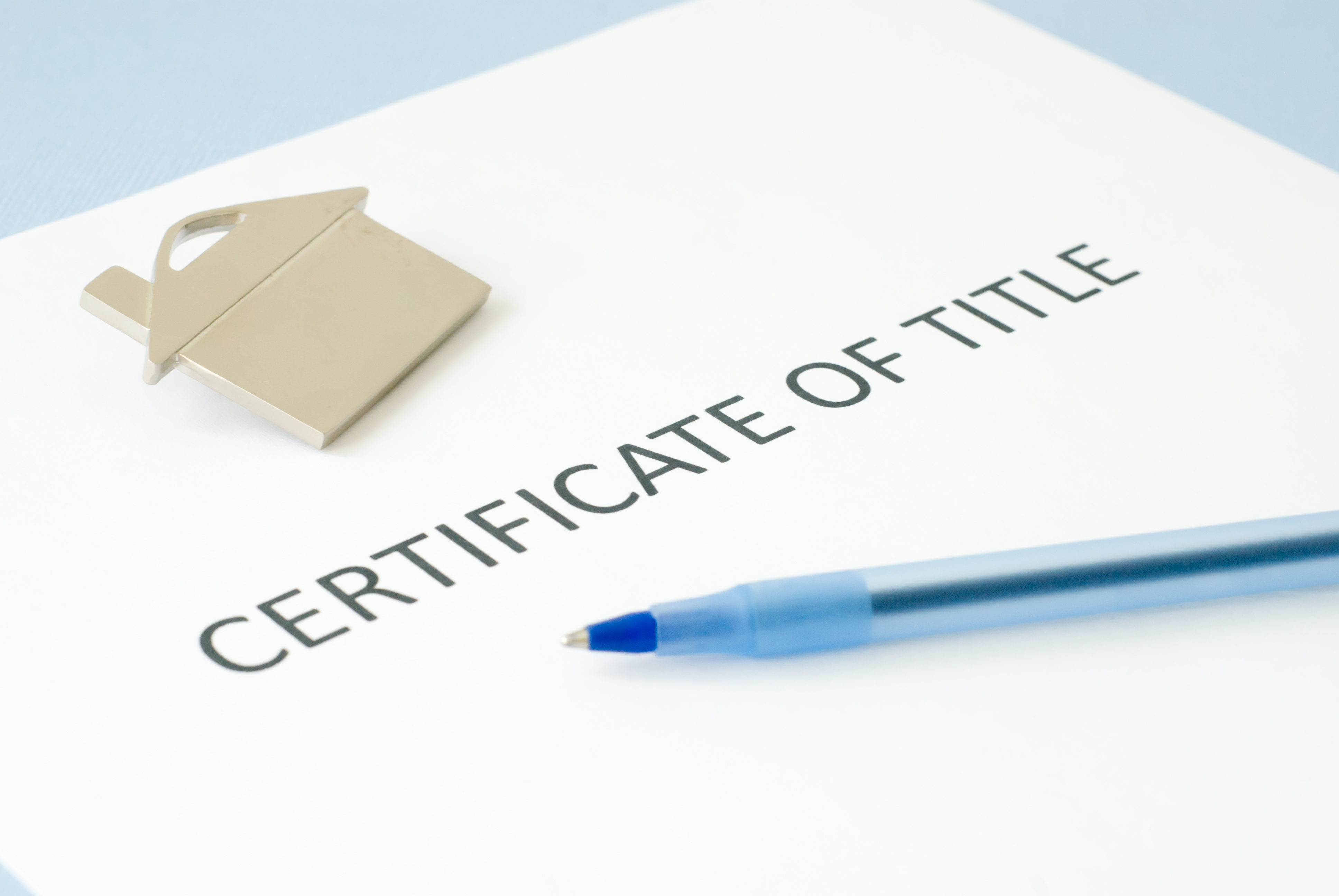 Closing on your new home can be both exciting and confusing. There are many factors to consider throughout the process. One item to consider is how you'll hold the title of your new Florida home. Buyers can easily overlook this detail during the closing process, which can be detrimental if you decide to sell your home.
Your title agent can answer general questions or direct you to their real estate attorney to provide more information and answer questions.  Here are the ways for you to hold title to real estate in Florida:
SOLE OWNERSHIP
For a single, unmarried home buyer, this option is the most popular way to hold the title to their home. It's simple and straight forward. It just means the title will be held solely under their name. Married individuals can hold title as sole ownership as well. For example, with an investment property, one individual may not want any ownership in the property. In this case, that spouse will have the Deed drafted for the property showing only one person holding the title. With this option, you may not receive any special tax breaks or other advantages of holding title in sole ownership. If the sole owner dies, any property held this way may be subject to probate court proceedings, which cost money and takes time.
MARRIED COUPLE
With this option, each spouse owns an equal portion of the property for as long as they are both alive and legally married. Each spouse's interest passes to the other upon death. This option also has some level of protection, in that a judgement against one spouse may not attach to the property.
JOINT TENANCY WITH RIGHTS OF SURVIVORSHIP
Each tenant owns an undivided pro rata share of the property and must take ownership at the same time. Also, each tenant will have a right of survivorship, so if one of them passes away, their share will transfer to the surviving tenant (or tenants). The will of the tenant who passed away has no impact on the joint tenancy property. Joint tenancy also allows the surviving tenants to avoid probate expenses and delays when one of the tenants dies. The surviving tenants need to record an affidavit and provide a death certificate to clear the title
TENANCY IN COMMON
If there are two or more buyers, the individuals can opt to hold title as tenants in common. Tenancy in common is a popular option for individuals who aren't married or are investors, friends, or family. As tenants in common, each tenant (individual) owns a certain percentage of the property, typically equal shares among the owners.  In the event any owner should pass, their interest will vest in their estate or heirs at law. Their interest will not pass to survivors.  The property will be subject to probate court expenses and delays.
Choosing the most beneficial way to take title is often overlooked by buyers. However, this step is critical to your closing transaction and situations later down the road.
It's crucial to speak with a real estate attorney when deciding how to hold title on your Florida real estate property. We have in-house attorneys with years of experience in Florida real estate. By choosing to close with any of Florida Agency Network's title agencies, you and your agent have access to those attorneys, and many more resources throughout your closing transaction.
Contacts us today to start your closing journey at one of our local offices.