At this year's ALTA ONE conference, Amy Gregory, Chief Administrative Officer/President of Florida Agency Network, was awarded the Our Values ­ We Protect Award.
The award was given during ALTA ONE, the largest annual event for the land title insurance industry, held on Oct. 22-25 in Austin. The award is one of three awards given to industry members who exemplify core ideals adopted within the association:
We Lead: ALTA member are the authority in real estate transactions. We innovate for the benefit of our customers.
We Deliver: Our customers trust us to do the right thing, the right way ­­ before, during and after the transaction. We sweat the small stuff to assure that land transfer is accurate, swift and secure.
We Protect: We protect the property rights of those we serve. We reduce risk so our customers have peace of mind.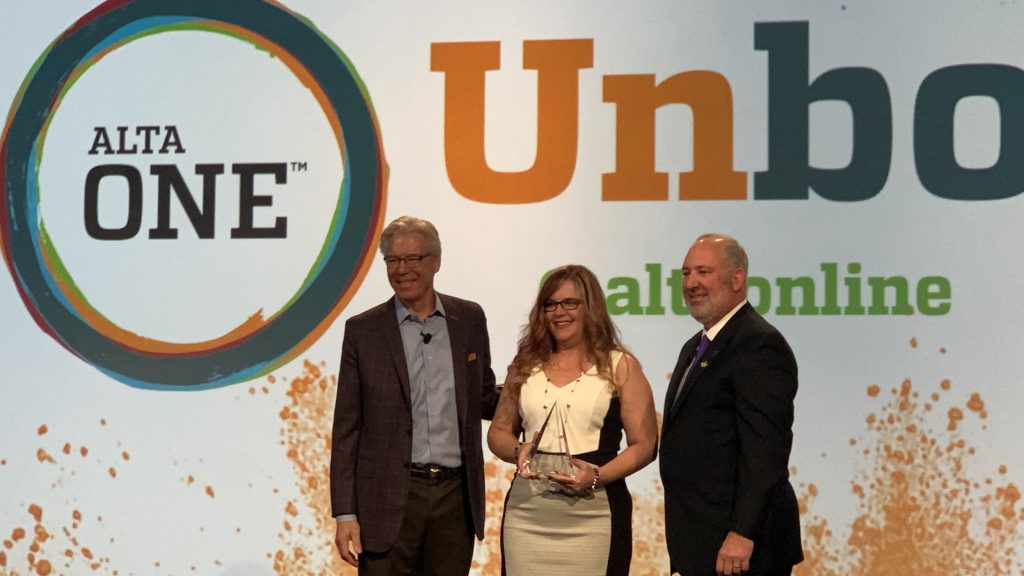 Amy is always trying to look for ways to help protect our clients from cyber fraud.  She has direct contacts at the U.S. Secret Service to help lend a hand when a case arises and has hosted events where a U.S. Secret Service Agent came in to discuss ways to prevent fraud.  Going one step further, Gregory earned her Certified Anti­Money Laundering Specialist (CAMS) designation to help become a strong resource for other customers, and she is one of the few that have this designation in the nation.
"With decades of experience, I have seen a vast amount of change and new threats that did not exist years ago," Amy Gregory said. "We have made it our mission to protect our clients and company, and to create an environment of continuous improvement and awareness. I am truly honored to receive this award."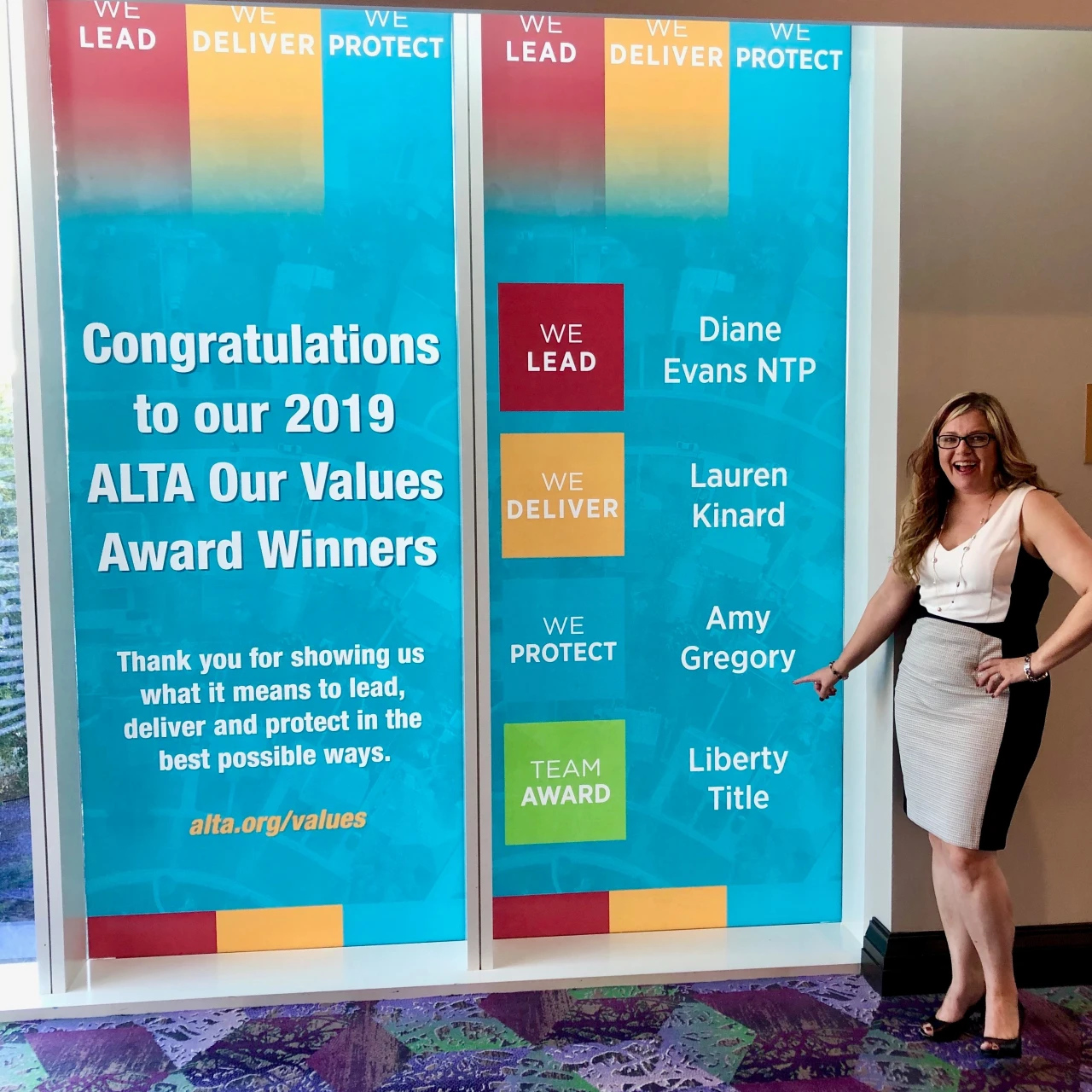 "The 'We Protect Award' is a significant award, given the current landscape of threats in our industry," said Andrea Somers, Compliance Officer for the Florida Agency Network. "Amy is committed to providing a safe environment for customers by constantly challenging our teams to be vigilant and search for ways to improve our processes. She truly goes above and beyond in everything that she does."
"We Lead, We Deliver and We Protect reflect the universal values of ALTA members," said Robert J. Grubb, Cofounder of Alliant National Title Insurance Co. and Vice Chairman of Presidio ATC Holdco LLC. "These values are at the core of who we are and how we operate every day. The Our Values Awards recognize the most extraordinary efforts in a profession full of extraordinary professionals who work hard to protect the long-term interests of their customers. The awards allow us to recognize those in our industry who raise the bar, inspiring the rest of us to do the same."