It's 5:07PM on March 7, 2018.  Shawn Pugh, Paramount Title's Regional Manager, is seated in the office of Century 21 Beggins on Madeira Beach, FL with Barbara Ferrell, a seller in her 60's, born and raised Florida, who is selling her St. Pete Beach condo. After completing a series of questions to authenticate Ms. Ferrell's identity (including examination of her Florida Identification), and reviewing all documents to be signed, the online Virginia notary, Jacqueline Smith, appears on the laptop screen. With the provided information, Jacqueline, the online notary, verifies Barbara's identification. As an added measure of security, Barbara is asked to scan the room with the web camera to make sure nothing is abnormal. After revealing her surroundings and taking an oath with the online notary, Barbara begins the process of digitally signing documents in the Notarize portal.  History was made as Ms. Ferrell began to sign the FIRST E-Notarized documents in the State of Florida!
Once signing was complete, Ms. Ferrell was informed that she just participated in the very FIRST fully-paperless, fully e-notarized digital closing in the State of Florida. This was a culmination of weeks of effort ensuring that the proper organizations were involved. Florida Agency Network's leadership, along with their IT provider, Premier Data Services (PDS), completed various tasks before the transaction could be completed, including a thorough test of networks, ensuring wireless capabilities worked properly, and making sure all devices were up-to-date.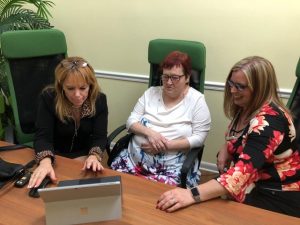 Aaron M. Davis, CEO of Florida Agency Network (FAN), was introduced to Notarize.com over a year ago during a title conference. They brainstormed what a fully digital, e-notarized closing would look like, and how to bring online notarization to the State of Florida. Through that process a partnership and friendship with Pat Kinsel and Adam Pase of Notarize developed. Notarize was impressed with the technical capabilities, size, drive, and passion within the FAN organization. FAN was equally impressed with Notarize's vision and innovative pursuit in the online closing space with revolutionary, one-of-a-kind technology, readily available in the app store. As the final component to the relationship, Westcor announced it would underwrite these transactions, and soon the partnership caught the attention of the lender community. One of the largest non-bank lenders, United Wholesale Mortgage, then became part of the equation.
FAN and Notarize closed the first transaction with a cash deal. During this transaction, parties were guided through the closing with the seller utilizing Notarize, and the buyers utilizing Venture Sign for electronic signatures on all documents. Once the closing was complete, each parties' closing packages where saved in FAN's secure portal, Closing Manager. The portal was customized and developed by PDS and offers safe document sharing and storage, secure wire instruction distribution, easy order submission, and full access to all transactions.
"This is a historic transaction, not just for Paramount Title and the Florida Agency Network, but also for the State of Florida and the real estate and settlement industry. We have long dreamed of the day of having a truly paperless closing, including documents requiring notarization. We literally prepared, closed, and recorded an entire transaction digitally, without printing anything on paper. Our goal is to make this an option for all our clients. Not only does it streamline the process, but now reduces our industry's impact on the environment. Paperless, digital closings offer many advantages versus the slower, traditional paper-based system. The paperless era has officially arrived!" said Aaron M. Davis, CEO of FAN.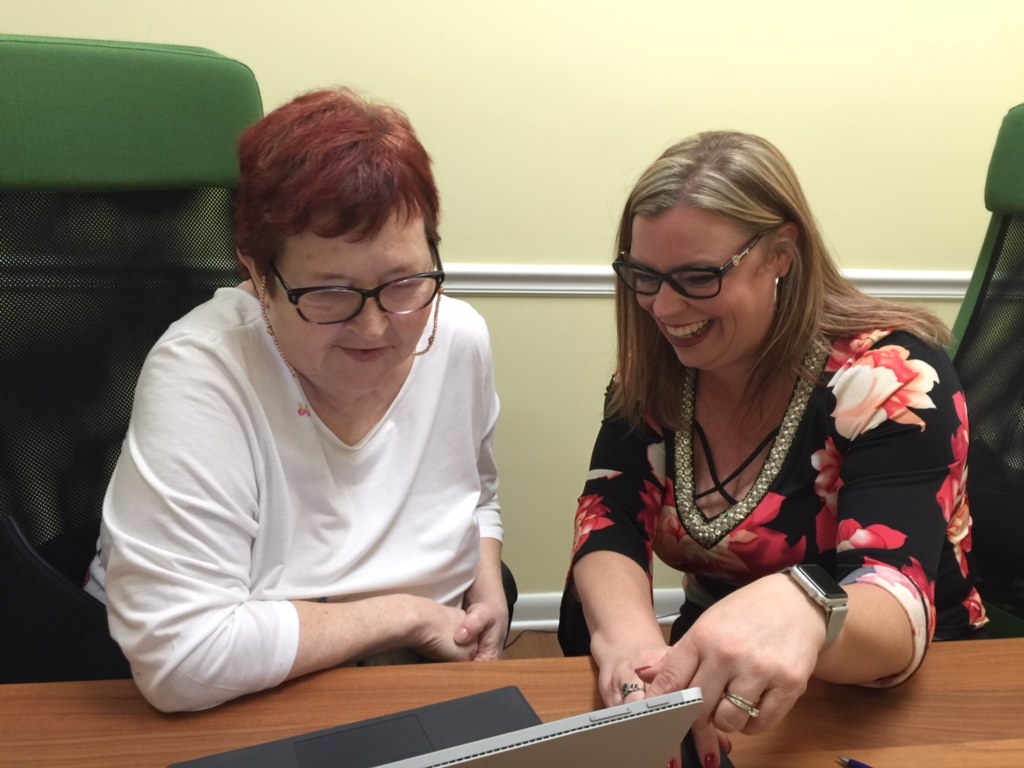 Both the buyer's agent and the listing agent were thrilled to take part in this historic event. The Buyer's Agent, Lisa Coflin Heisner with RE/MAX All Star said, "Being a part of the first paperless transaction in Florida's history was truly exciting. As a Realtor, I greatly appreciate such use of digital technology that offers our customers a smooth, convenient, comfortable experience at closing. My buyers were quite pleased with the process."
The Seller's Agent echoed the same sentiment; Maria MacNeil of Century 21 Beggins said, "For the busy person, this is going to be a fantastic product.  It will save a lot of time for travel and allow them to close at their home or office."
"In keeping with the culture of Century 21, and our focus on technology and the consumer experience, it was exciting to be a part of history. Innovation is key to success in the real estate business. As an industry, we must develop a speedier and more efficient closing process. This was a strong step in the right direction, and we look forward too many more," said Craig Beggins, the Broker/Owner of Century 21 Beggins.
Paramount Title electronically recorded the documents and issued a title policy within 4 hours of closing. After the closing, Barbara Ferrell, the seller said, "I had a great experience! It was a first for me, to do a closing without paper. I enjoyed being a part of it!" In a funny twist, Barbara had miscommunicated with the person designated to drive her home from the closing, so Shawn, our Manager, volunteered to drive her home. Barbara said, "Now that's the best service I have ever had from a title company!" Shawn laughed, "That's what we do, go above and beyond. We close electronically and safely deliver our sellers to their home!"