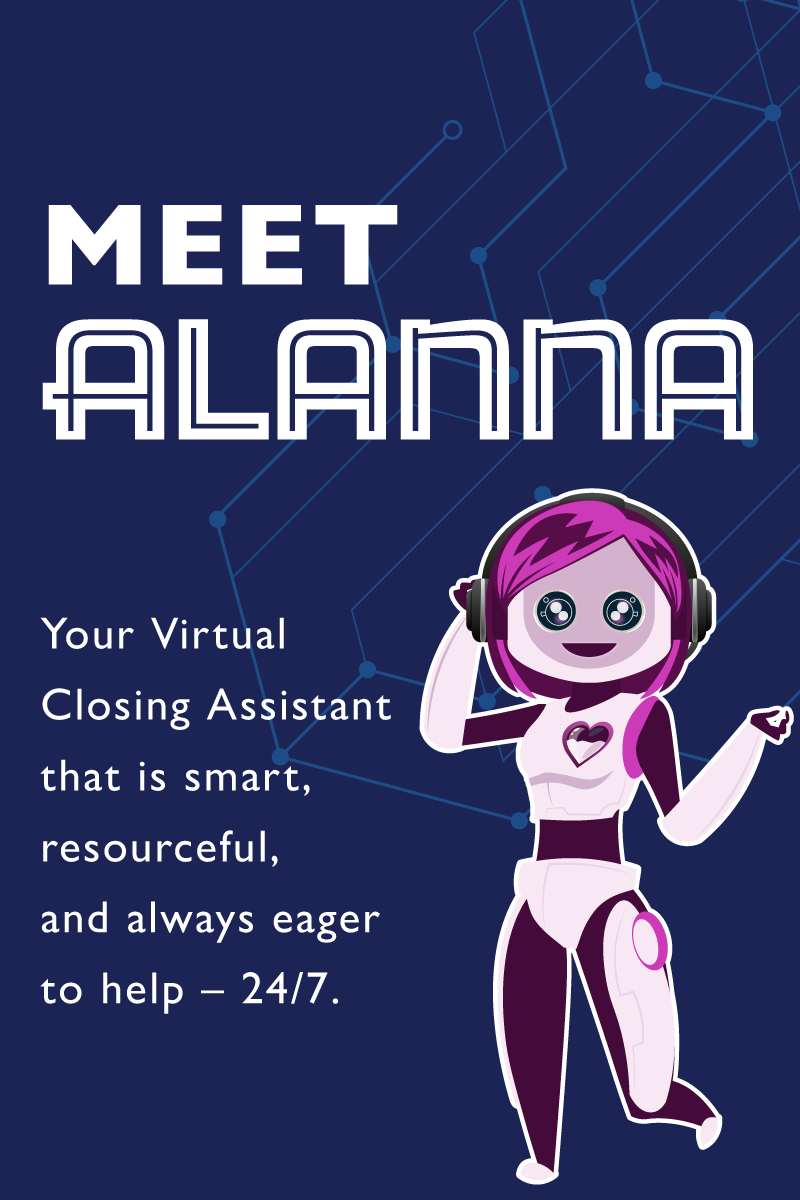 Simply Text Alanna
No logins. No Apps. Simply text Alanna to get answers you need.

Always Available
The information you need is available any time, anywhere, 24/7.

Fast and Accurate
Get answers to file-based or general questions via Chat or Text.

Web Chat Widget
Connect with Alanna quickly using the Chat button on our website.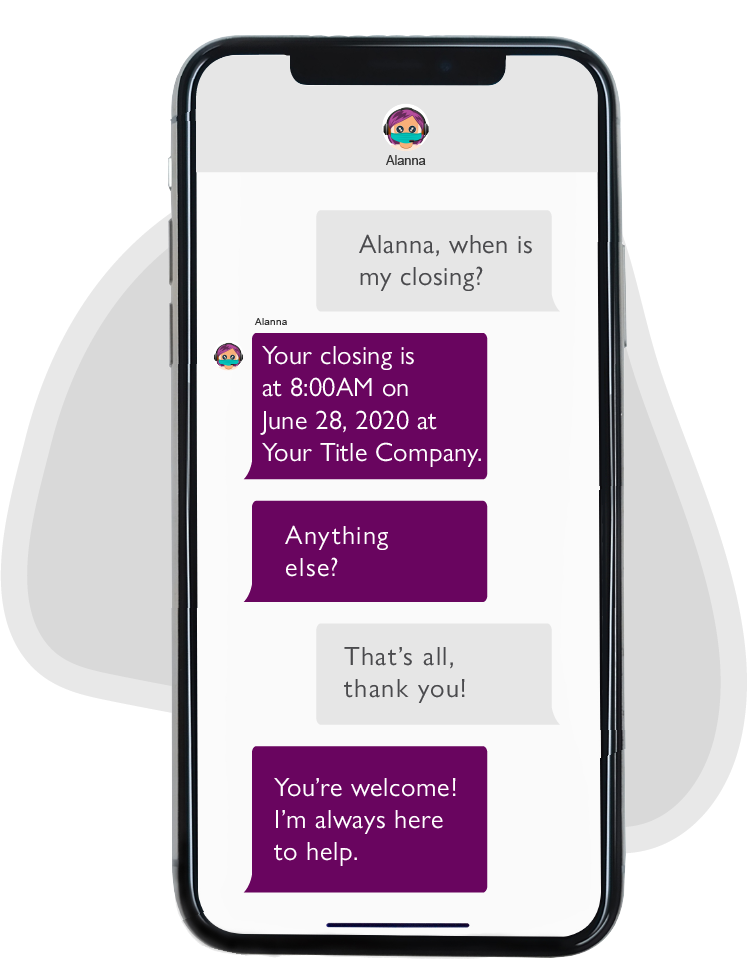 What are the benefits of using Alanna?
Always available. Provides quick answers to file based questions 24 hours a day, 7 days a week, 365 days a year.
Alanna gives dedicated fast responses to common questions related to the closing transaction.
How can I chat with Alanna about my closing?
Ask questions via Text or Web Chat.
How does Alanna know it's me?
Alanna knows by the phone number, or email address, attached to the closing transaction.
What are some questions I can ask?
What's the status of my file?
Show me my open files.
Where is closing?
When is closing?
Where are you located?
Good News Updates from Alanna.ai
Start chatting by scanning the QR code, via text at 813-710-4126, or by using the chat feature on our website.
Best Practices Certified and Compliant