Tampa, Fla. – January 18, 2018 – The Florida Agency Network announces the completion of its Closing Manager collaboration portal with the help of their IT partner Premier Data Services.  The Closing Manager has features that bridge wire fraud security best practices with the benefits of a consumer-friendly closing experience. Consumers, real-estate agents, and other parties to the transaction can minimize their email exposure when utilizing the Closing Manager.
"We surveyed and gathered data on Florida Agency Network's clients to see if portal sentiment in the real-estate community had shifted. With the recent spike in wire fraud activity, we received overwhelming support from both directing and non-directing agents," says Jay Roberts, Chief Technology Officer for Premier Data Services. "In fact, the percentage of those in favor continually increased each quarter over the past year. The Closing Manager minimizes the cyber footprint of a transaction and extends industry best practices through to the consumers at a time when it is needed most."
Traditionally, collaboration portals have struggled to gain adoption by real estate agents who direct most transactions and have become the primary target of cyber-crime. However, with the rampant escalation in business email compromise (BEC), the security features associated with the Closing Manager provide clients with a safe-haven to conduct business and protect all components of the transaction. These features include:
Secured Chat allows parties to discuss sensitive, transaction-specific items without the exposure of traditional email.
Multifactor Authentication strengthens all parties' control of information. This is currently a standard in the state of New York and its adoption is anticipated industry-wide.
Infosheets allow buyers and sellers to submit information requested by title insurance companies without the need for traditional email.
Two-way Document Sharing provides all parties associated to the transaction the ability to upload or receive documents without email delivery.
With fraud and cyber-crime increasingly impacting the real estate industry on a national level, the market has welcomed the adoption of collaboration portals with security tools like those offered by the Closing Manager.
Mike LaRosa, Chief Operating Officer for Florida Agency Network says, "With cyber fraud rampant in the title insurance industry over the past few years, the only responsible reaction appears to be securing transactions at the individual level. Compromised email attacks and social engineering have become highly sophisticated, and we in the industry have too much to risk. We deal with non-public personal information (NPPI) and significant amounts of escrowed funds on a daily basis. The move to individually-secured, portal-based communications seems like the most logical step in countering the current barrage of daily cyber-attack attempts."
PREMIER DATA SERVICES is an IT/Managed Service Provider that remotely manages a customer's IT infrastructure and end-user systems with the highest level of security. Its intelligent remote monitoring and security tools provide expert, cost-effective IT management ensuring a company's system operations are not only healthy, but also optimized for performance. For more information, please visit http://www.pds-1.com.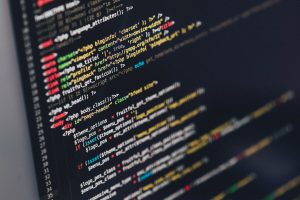 You may not know it, but your email and web browsing habits may be inadvertently helping the "bad guys" take your personal information, or nonpublic private information (NPPI). Hackers are targeting the real estate industry by utilizing sophisticated techniques and technology to hack into existing email threads and redirect the communication, and far worse, the funds, elsewhere. For real estate agents and their clients, this could mean a big payday for hackers, as well as an enormous headache, and possibly legal action, for agents and their clients.
To protect you and your clients, Aaron M. Davis, CEO of Florida Agency Network (FAN), has compiled a list of actions agents should take to help prevent exposing themselves and their clients to a potential hacking situation.
Make sure your title agent only sends encrypted wire instructions directly to the buyer and does not copy the real estate agent. (Many like to include the agent as a means of notification, but this puts the transaction at risk.)
Advise your clients that they will only receive the wire instructions ONCE from your title company, and then call to confirm, at a phone number you know to be authentic, prior to sending a wire.
Hackers use keyword searches when seeking out fraudulent misdirection opportunities. Stay away from using words in the subject of your emails like "WIRE", "FUNDS", and "FUNDING", as these terms are what hackers are looking for.
Change your email password(s) once per month.
If you click on a suspicious email link or document, immediately change your password.
Invest in antivirus software.
Make sure you update your computer patches. Antivirus patches and cell phone updates should be applied immediately upon release, as most are released to address security flaws.
Educate your clients on industry scams. Forward this link to clients for further information: https://www.ic3.gov/media/2016/160614.aspx
Hackers have infiltrated our industry and figured out how to create chaos. The most effective way to fight back is to educate yourself and partner with companies that monitor and secure their networks.
Through FAN's partner, Premier Data Services, agencies within the Network stay up-to-date on compliance initiatives and policies. Each agency hosted by Premier Data Services is SOC 2 compliant, and is audited and verified by a third-party specialist organization, 360Advanced. FAN and its agencies gladly take on the responsibility of not only insuring the title to your home, but also in safeguarding your NPPI.
Have questions? Get answers, and get social with us. Follow us on Facebook and stay up-to-date with valuable resources and information.
Like the video says - real estate agents aren't paid by the hour! They're paid a percentage of the purchase price in a successful real estate transaction.
When one agent represents the sellers and another represents the buyers the commission is typically split between them.
In the US, real estate commissions are commonly 6% of the transaction usually 3%/3% when split.
No government or industry body sets commission rates.  Legally, commission rates ARE negotiable.  However, remember that agents only earn their commission on successful sales.
Consider the work you want them to do for you to evaluate the value you should put on the commission they earn.
Bon Voyage HUD-1!!!
Come get social with us at booth 625 as we bid the HUD-1 farewell and cruise to the new disclosures.
https://www.youtube.com/watch?v=upg0H35VjSk#action=share
2015 Florida Realtors® Convention & Trade Expo
---
Each year, the Florida Realtors® Convention & Trade Expo gathers thousands of Realtors looking to up their game. This years theme is Celebration 15; the event falls on August 19-23 and is held at the Rosen Shingle Creek in Orlando, Florida. The free two-day Expo is on Thursday and Friday--all you have to do is register. There are over 30 education sessions sorted into six learning tracks--technology, broker, productivity, trends, personal growth, and continuing education. Along with the Convention, the Trade Expo has over 200 exhibitors that come packed with promotional materials and exquisite raffle prizes. This years keynote speaker is Notre Dame's former Head Coach Lou Holtz.
On October 3, 2015 the TILA-RESPA Integrated Disclosure (TRID) rule will go into effect. The Florida Agency Network (FAN) is leading the industry through uncharted waters to the new disclosures. Title agencies in the FAN network are prepped and ready to keep you afloat before, during, and after these industry changes. Join us at booth 625 as we say Bon Voyage to the HUD-1 and celebrate the implementation of the new Closing Disclosure (CD). Get social with us and enter to win an Apple iWatch!
Stay on top of your game by familiarizing yourself with the general requirements that are going change in regards to the Good-Faith Estimate when the new TILA-RESPA Integrated Disclosure (TRID) rule goes into effect.
First of all, it is no longer going to be called a Good-Faith Estimate but will then be identified as a Loan Estimate.
Guess what?!?!
The jargon isn't the only thing that is changing! The new disclosure carries with it some timing deadlines as well as a new look and lay out to the forms used instead of the familiar GFE.
The creditor, formally known as the lender, is required to provide all consumers of closed-end transactions secured by real property with a good-faith estimate of credit costs and transaction terms.
Mortgage brokers or creditors may provide the Loan Estimate to the consumer when the mortgage broker receives the consumer's completed application and must be provided no later than 3 business days after the completed application has been turned in.
This new TILA-RESPA form integrates and replaces the current RESPA GFE and the initial TIL for these transaction types. Creditors must issue a revised Loan Estimate only in situations where changed circumstances resulted in increased charges.
These general requirement changes are meant to help better inform, protect and serve the consumer. The Florida Agency Network is ready to guide the industry through these changes and looks forward to partnering with you to streamline the process.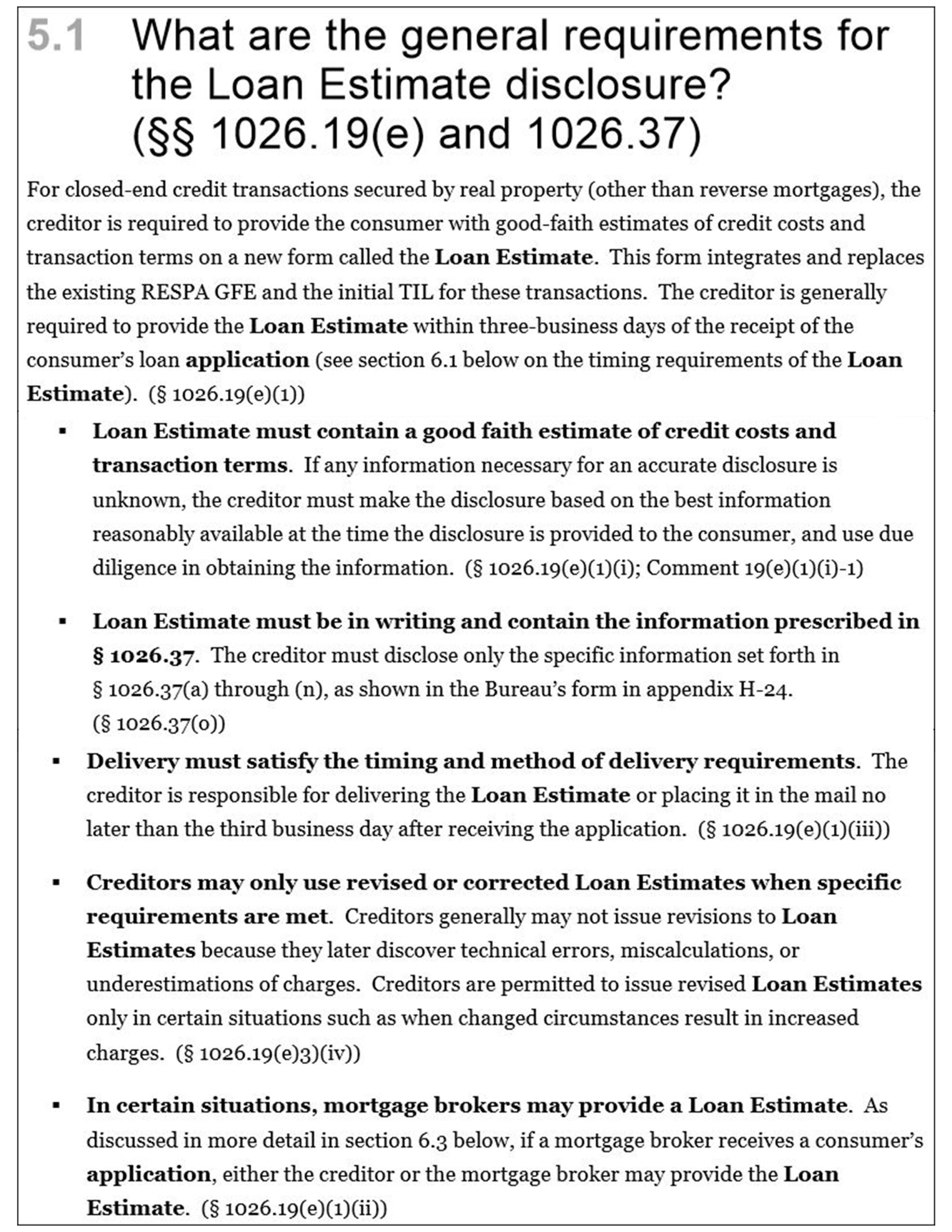 Schedule a Training Class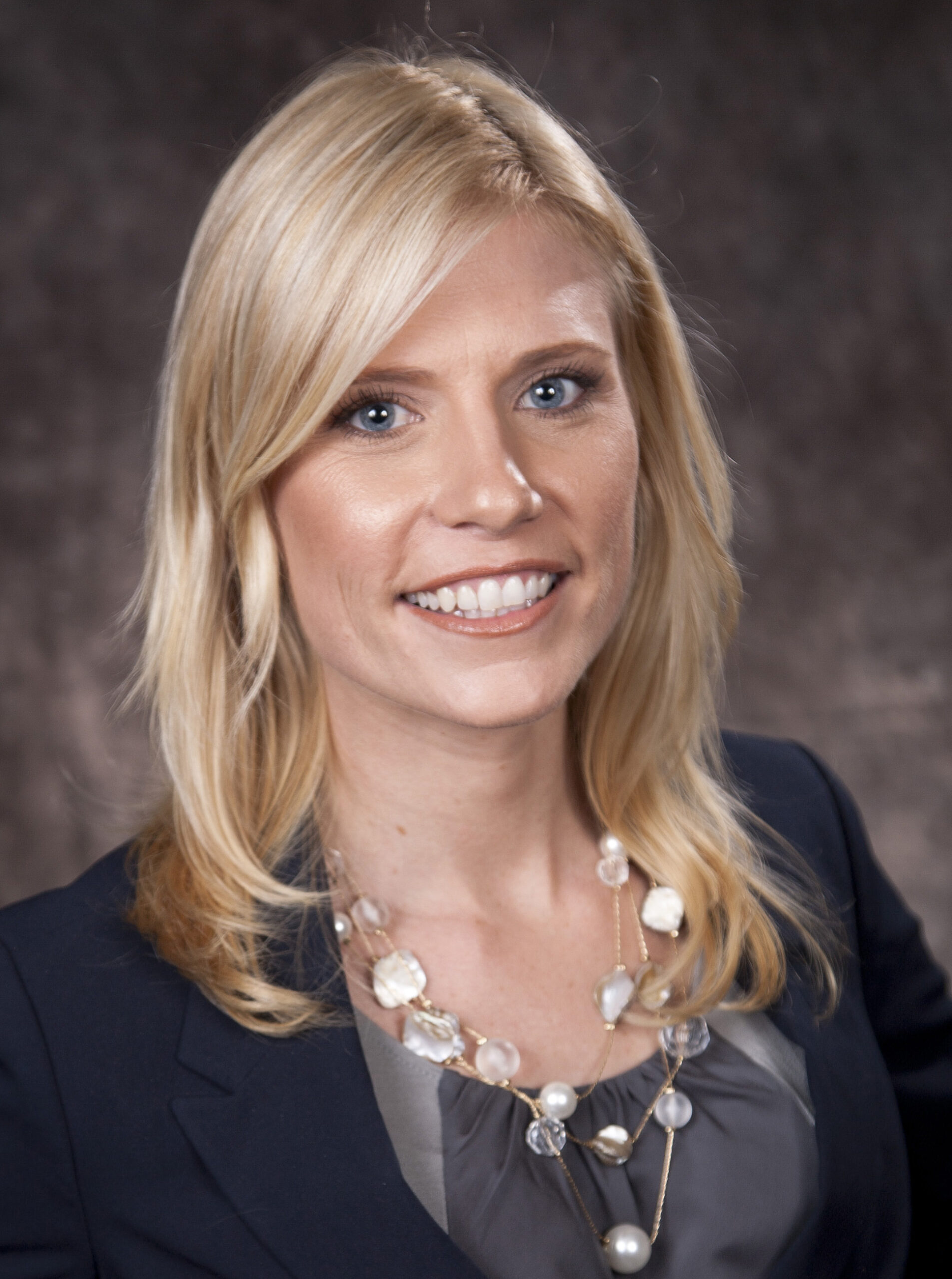 The TILA-RESPA rule (TRID) is proposed to go into effect this year on October 3. Buyer's Agents will need to be aware of 3 main things: what type of loan product their client is using to purchase, the expected closing date and if their title partner is approved to do business with their client's lender of choice. This is especially true when it comes down to writing the contract.
Not all Transactions are Covered by the New Rule
Most closed-end consumer credit transactions that are secured by real property are covered by the new rule.
Certain types of loans that are currently subject to TILA but not RESPA are subject to the TRID rule as well, such as construction-only loans, loans secured by vacant land or by 25 or more acres and credit extended to specific trusts for estate planning purposes.
TRID will not cover HELOC's, Reverse Mortgages or Chattel-dwelling loans. Other exemptions include loans that are made by a person or entity that makes five or fewer mortgages in a calendar year. In addition to, housing assistance loan programs for low- and moderate- income consumers are partially exempt.
It's All About Timing
The typical timeline of the closing process is going to change not only in the form of new documents and disclosures but on the operational side of things as well. It will take some time for the industry to adjust to these changes. Just after the rule goes into effect, it is recommended to add on an extra 15 days to the closing date when writing the contract. Eventually, as the industry adjusts, the forecast predicts this will move us to a more paperless environment resulting in an even quicker closing timeline of less than the typical 30 days in Florida.
Is Your Title Partner Approved to do Business With Your Client's Lender?
Security is the main issue in regards to compliance between Title Agencies and Lenders due to the obligation both parties must protect Non-Public Information (NPI) data that is exchanged during a transaction. Lenders cannot do business with agencies that do not have compliant software to protect NPI. Technology has a big role in securing data. In an effort to comply, Agencies in the Florida Agency Network use SoftPro to secure the communication of NPI. You can find SoftPro on the American Land and Title Association's Elite List of 12 Providers that can assist with compliance.
It is best to work with a preferred title partner that is compliant to ensure the least amount of hicups at the closing table. FAN has multiple agencies in our network that are ready to take on these changes. To find an agency in the network near you visit www.flagency.net or contact Max@FLagency.net.
Check out what the CFPB has to say below or visit their site by clicking here:
There are specific record retention requirements of the closing disclosure for the TILA-RESPA rule. Do your lending partners comply?
The creditor must retain copies of the closing disclosure and all related documents for 5 years after consummation.
If the creditor sells, transfers or no longer has interest in the loan the creditor must provide a copy of the closing disclosure to the new servicer.
There is no specific requirement on how the copies must be retained leaving the opportunity to streamline our lives through technology.
You can take a closer look below or to view the CFPB's Compliance guide here.
The Florida Agency Network is an industry leader in compliance. All agencies in the Florida Agency Network are prepped and ready to take on this industry game changer. It is important for your title partner to be compliant with the TRID rule once it goes into effect.
To find out more about partnering with a title agency in the network contact:
Max@FLagency.net
As it stands now, the CFPB has proposed the TILA-RESPA Integrated Disclosure (TRID) implementation date be postponed until October 3. The rule is open for public comment until July 7, 2015 leaving the industry grasping for some much needed clarity until a final rule gets locked down.
According to the Congressional Review Act (CRA), before any major new rule goes into effect Congress and the Government Accountability Office (GAO) must receive a rule report. It must contain a copy of the rule and be received at least 60 days prior to the rule taking effect. The CFPB's failure to turn in this two-page report to Congress on time is the reason for this much appreciated delay.
Stay tuned as we keep you up to date and don't forget, the best way to prepare yourself is to join the conversation. In an ever changing industry it is important to partner up with a title agency that has aligned and complied with the new regulations. Agencies powered by the Florida Agency Network (FAN) are prepped and ready to lead the way during this immense industry change.
Find out more about partnering with an agency in the network: