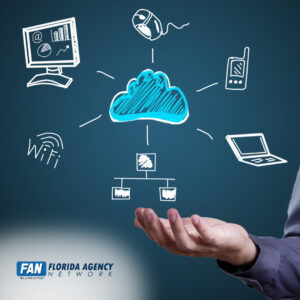 Evolving takes place in all parts of the world. In our personal and professional lives, progress happens when we find better ways to complete tasks that are more efficient and effective, and changes are put in place for the betterment of all parties involved.
Before proper title searches and insurance implementation, conveyancers were the "experts" who conducted title searches and signed legal documentation once the title was proven clear and ready for sale. This practice began in the early 1800s, but as the California Gold Rush ensued, conveyancers, abstractors, attorneys and title experts followed the rush to help parcel and sell the land.
The past ways of doing things could not keep up with the increase in title transactions strictly due to volume. So much was happening quickly, and in 1986, the court case of Watson v. Muirhead occurred. In this case, Watson hired Muirhead as the "expert" in purchasing a Pennsylvania property. Muirhead discovered title defects but still reported the title as good and unencumbered. Watson suffered losses from the unreported liens, and the case left no questions that changes were needed.
Much like the quick pace of the Gold Rush, the pandemic rushed in, and the industry needed to adapt and overcome to keep up with the new norm. It's fair to say that many assumed everything would return to normal once the threat settled. Still, industry professionals found that implementing technological advances streamlined the title process.
Along with these changes came concern regarding the personal aspect of title closings. Regardless of the process, people have always been the backbone of the industry, and many questioned how technology would affect the personal relationships customers and clients had come to expect during settlements.
It's clear today that the combination of the proper technology and experienced title professionals is the key to successful settlements, but let's take a closer look at how we transition with technology as it propels us into a brighter, more compelling future.
Reflect. When transitioning to technology, it's easy to make the giant leap into the best and brightest, but examining what is working and what isn't within a company is a great place to start. What part of the process could be made better, and is technology the best choice to make it better?
Educate. Technology is costly and ever-evolving so when the proper tool is found, educate team members regarding how to use and implement it properly…this includes troubleshooting when things go wrong.
Consider. Consider your customer base. Is the chosen technology benefiting them and their experience with you and your team? This is key, especially when launching a new tool or website feature.
Technology is here to stay, and the benefits for companies and customers help guide and direct the industry's future.