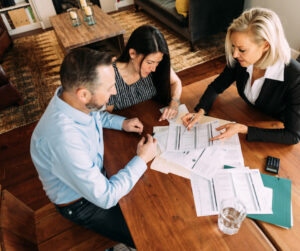 There's no hiding from it at this point. We've entered a significant market downturn and the likelihood of recession is high. But, as we've said repeatedly, that doesn't mean the world is ending, either. It's been a while, but we've weathered numerous down cycles in the past. And as far as we're aware, no economists are predicting anything close to what happened in 2008. If anything, it's still likely we'll see around $2 trillion in mortgage origination volume, which means there will be very real opportunities for title agents to do business and even succeed in 2023.
Prepared title agencies, that is.
Our own Aaron Davis was recently published in Housing Wire on this very topic. (Registration Required) He experienced the crash of 2008 and vividly remembers tracking which lenders had become insolvent in order to determine which of the agency's closings would be "funded" by checks about to bounce. Challenging times drive successful leaders to find new and innovative ways to get things done. We believe that will be the case again over the next year or two.
Aaron suggests having a carefully considered capitalization plan in place…and do it yesterday. Now is not the time to be solely dependent upon a fresh capital raise. And yes, even when order volume is down, it's still time to set something, anything, aside for future reinvestment into the business.
It's also quite understandable that many title businesses may need to undertake some painful cost-cutting decisions. Aaron suggests that, while cost cutting can be a necessary, if undesirable, tool when a market turns down, he reminds decision makers and owners to think through those cuts very carefully. Sometimes, a business cuts unnecessarily deeply, to the point that it impairs or even irretrievably damages its own client base and brand.
Be sure to have a look at the entire article over on Housing Wire. The point is that, yes, times are becoming challenging, but the world is not ending. Title business owners who take a step back and review the big picture may even find that the innovation and discipline driven by a decline in order volume could lead to greater success during the next market up-tick.