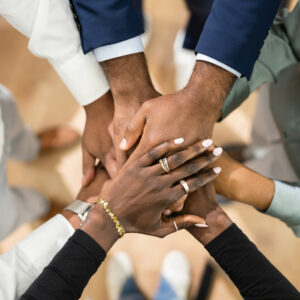 The team at FAN wishes all of our readers, clients, partners and friends a very Merry Christmas and a joyful holiday season. And while the next couple of weeks are a great time to relax, catch up with family and friends and even reflect on all we are grateful for, it's also a good time to gear up for what should be a very competitive 2023 in our industry.
We've repeatedly said that although the downturn we're experiencing is very real, and the consequences and impact have been painful, there's also a very real opportunity for title agents and real estate professionals in 2023. The seemingly complete standstill the market's experiencing today won't last all year. And some businesses will be increasingly available as we move into the year.
At least, for those strategizing on how to win it and willing to work together.
Here's how FAN and our family of brands will be working together with mortgage lenders, real estate brokers and agents and other title agencies in 2023 and beyond.
Delivering in the digital world
We're a lot more than just a title agency or closing firm here at FAN. We pride ourselves on our ability to collaborate with businesses of all types for mutual benefit. For lenders or even partner title agencies, that means serving as one of the nation's top RON and digital closing providers (we're the top provider in Florida and are growing rapidly in Texas as well). By the way, not every title agency is SOC 2, Type 2 compliant—something mortgage lenders and underwriters are increasingly counting on at a time when cybercrime is a very real threat to all of us.
Partnerships for mutual benefit
We're also happy to share our experience and expertise with real estate agents, brokers and other title agencies so that we all can succeed. That can mean helping a growing title agency in the Midwest by partnering with them as they enter the Florida market. It can also mean offering a specialized partnership to provide a spark to Florida title agencies struggling in these marketing conditions.
Of course, lenders, real estate agents and, most of all, buyers and sellers all appreciate a smoother, streamlined closing after a faster settlement process, as well as the convenience and cost savings of a remote notarization or online closing. FAN blends its all-star team of closing personnel with centralized resources and effective technology to make this one of our biggest strengths.
We can also share back office resources, technology and IT services for any title business seeking to reduce expenses and improve scalability in a volatile market—especially if we do see some kind of order spike as the year goes along. For those seeking experienced strategic advice as they prepare to streamline their operations, we can make available resources and experienced, executive-level consultants who have successfully been there and done that for decades. We can help you avoid blind alleys or unnecessary mistakes as you assemble your plan to maximize your efficiencies and profit margin. We also know more than a little about building compliant JVs in the Florida market…as well as what happens when a JV is not properly assembled (as we see far too often).
2023…the year of cooperation
Let's make 2023 a year of "cooperation." Those who are willing to collaborate could very well find in that partnership a competitive edge, which could make all the difference in the hunt for market share.